Satire on False Perspective – Antique Engraving after William Hogarth
This wonderful work, an antique reproduction after William Hogarth illustrates the pitfalls that an artist who does not properly employ the principles of perspective may encounter.  We are not certain of the exact date of this piece, but it appears to be a 19th Century reproduction of the 18th century original.
The work is a puzzle that invites you to find the errors – for example, the man on the hill is lighting his pipe with the candle extended by the woman in the window, the crow is gigantic in comparison with the tree, etc.
The text reads:  Whoever makes a Design without the Knowledge of Perspective will be liable to such Absurdities as are shewn in this Frontispiece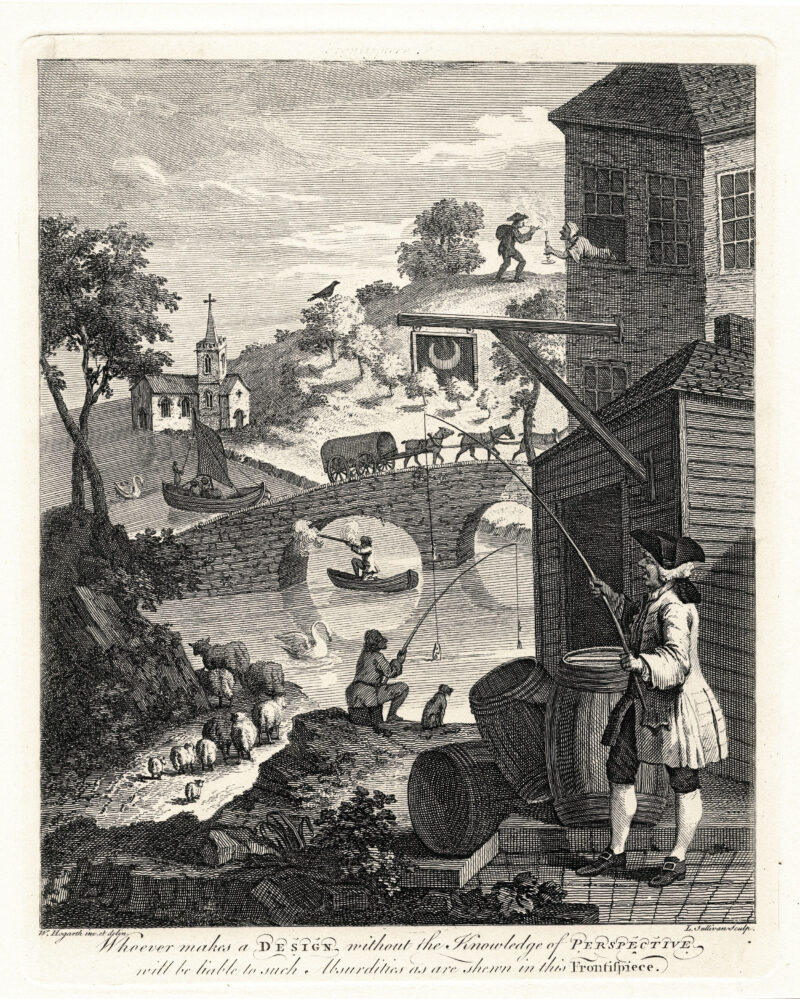 William Hogarth
(1697 London 1764)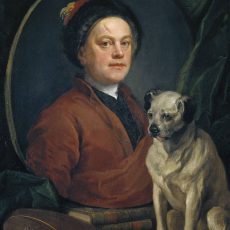 William Hogarth was one of the greatest English printmakers, satirists and cartoonists of the 18th Century. His work ranged from realistic portraiture the series of comic book style strips of pictures he called "modern moral subjects," such as A Harlot's Progress and Marriage A-la-Mode. Hogarth was born in London to a lower middle class family whose fortunes vacillated but were dealt and extreme blow when his father, a teacher and classical scholar, was thrown into prison because of unpaid debts. With their social message, Hogarth's works were widely reproduced and very popular and influential in his lifetime.