Landscape in Central Switzerland
Expressionist style Swiss landscape annotated "Landscaft in der Zentralschweiz" on the back.  The work is signed lower right, and dated 1933, but we are uncertain who the artist is.
Dimensions of canvas 84 x 63 cm / Dimensions in the frame: 76 x 98 cm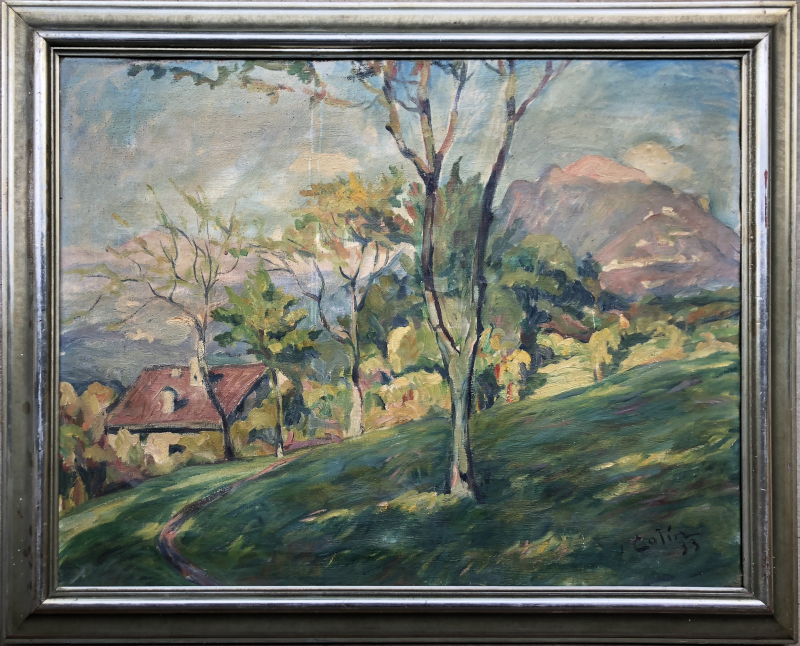 Signature – we are unable to make out the name – Eatin? Colin?