Heinrich Mueller – Seated Nude – Engraving
Seated Nude – Beautiful Large Engraving
Handsigned by the artist and numbered 172. 200 – Embossed circular seal with words Kempter Druck (Kempter Print) lower left.
Dimensions: Platemark – 12.5 X 16 inches
Full Sheet: 15 X 19.75 inches
Condition: A few spots, on the figure's knee, on the towl on the chair, and others in the margins.
Heinrich Müller
Born 3.5.1903 in Thalwil near Zurich – died 26.9.1978 in Zürich
The Benezit-listed painter and engraver Heinrich Mueller taught at the Art School ( Schule für Gestaltung) in Zürich. He was know for his figures and still lifes, and engravings. He was the brother of Otto Müller.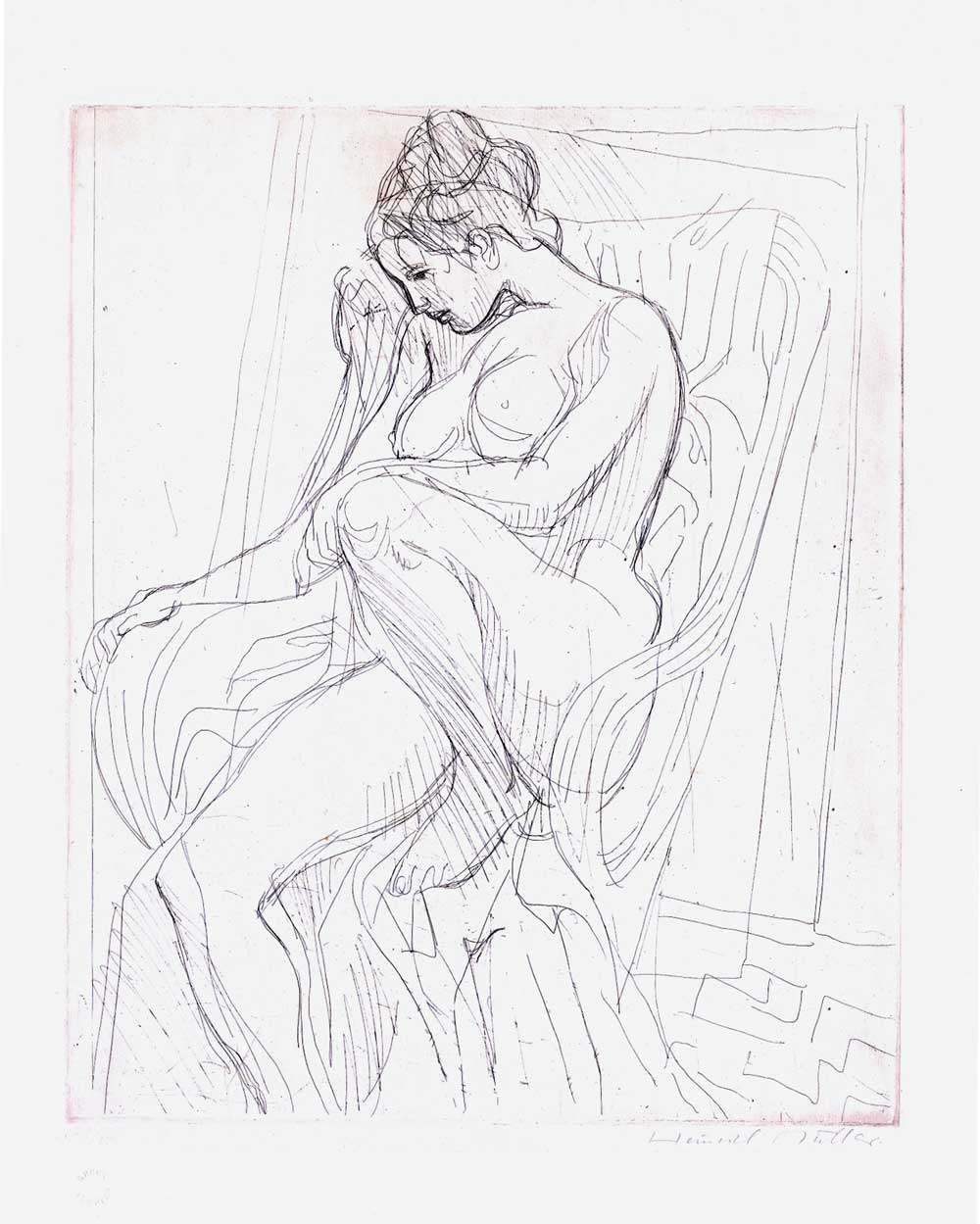 Save