Henry Meylan – Large Scale Portrait of a Man in Profile
Striking large format portrait of a man seated in profile by Swiss Artist Henry Meylan.
Charcoal drawing – Dimensions 70 x 101 cm in the frame.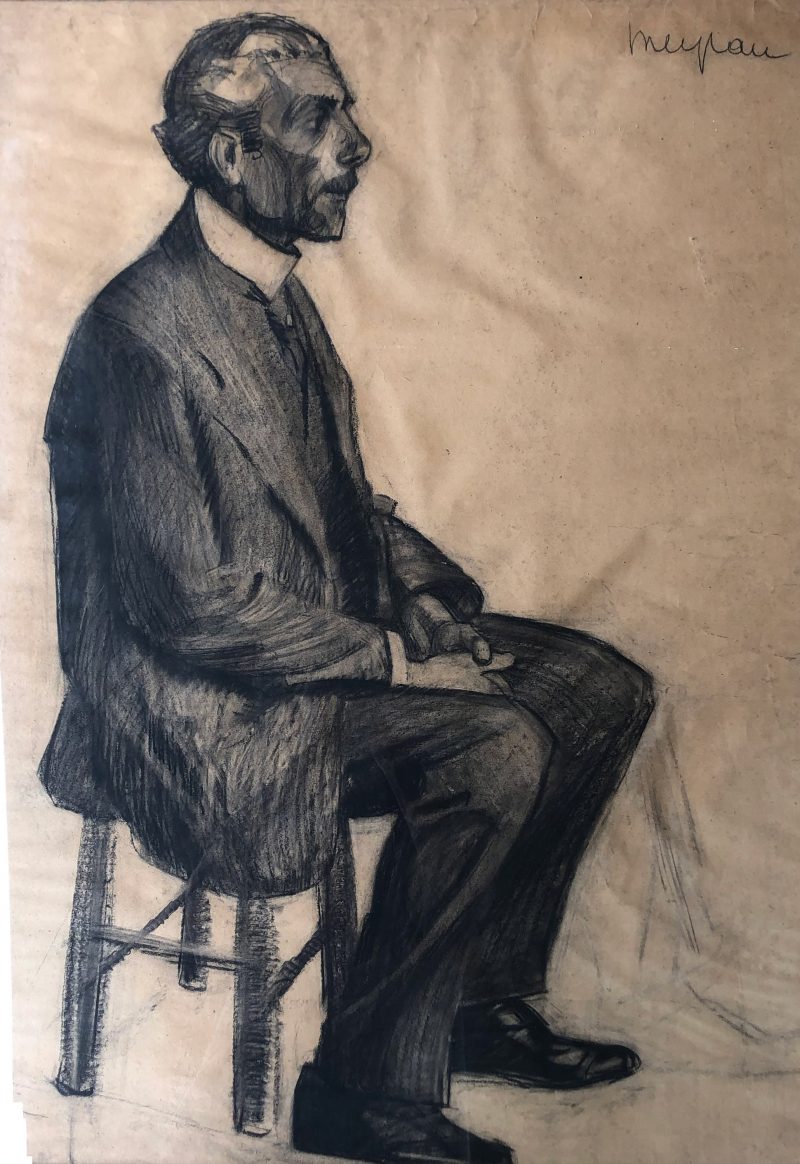 Henry Meylan
1895 Le Sentier – 1980 Geneva
Henry Meylan was born on September 14, 1895 in the village of Sentier in the Vallée de Joux (Canton de Vaud).
He studied at the Ecole des Beaux-Arts in Geneva and thereafter made Geneva his home base, although he traveled frequently to Spain, Brittany, Paris and elsewhere. He was assigned as an official artist to the Swiss army during WWII. He is also well known for his charcoal drawings, woodblock prints and book illustrations.