The Gastronome After Lunch – Caricature by James Gillray
Der Gastronome – The Gourmand
Handcolored copperplate engraving by the famous British caricaturist James Gillray entitled: "Der Gastronome Nach dem Mittagessen" or "The Gastronome After Lunch."
From "London and Paris"
He holds a menu in his hand showing all he has consumed:
Ortolans (Bunting Finches – small birds considered a delicacy)
Foie Gras
Poularde
Vins – Wine (which account for a large part of the bill)
Dessert
Dimensions: 18 X 24 cm
Condition:  Strong crease down the center.   A portion of the right hand side of the sheet is missing.
The journal "London and Paris" was published in Weimar between 1798 and 1815 by the publisher Friedrich Justin Bertuch.  German correspondents sent copies of original prints by such noted artists as Gillray and Rowlandson directly from London and Paris to Germany where they were beautifully reproduced as handcolored etchings.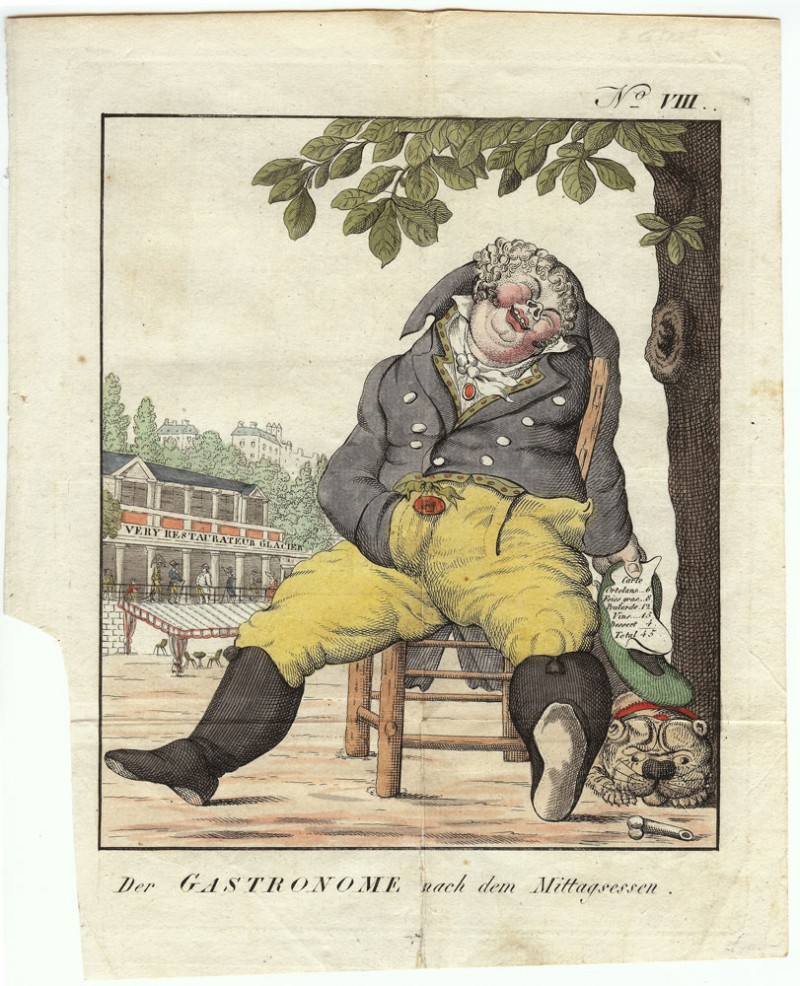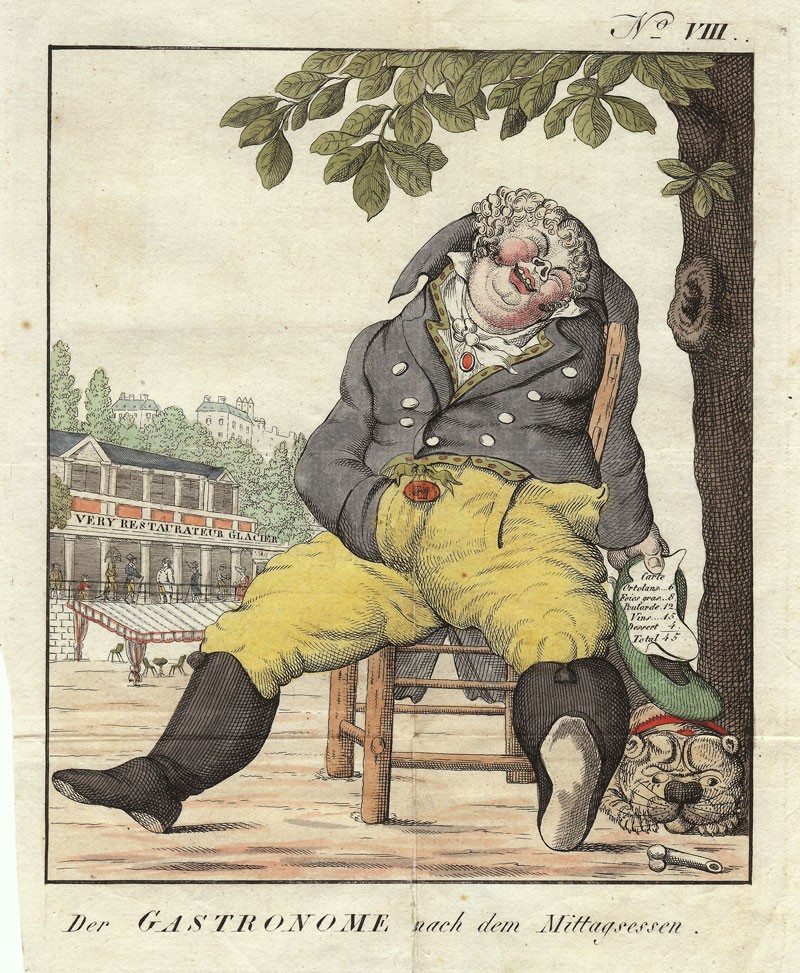 James Gillray
(13 August 1756 or 1757 – 1 June 1815)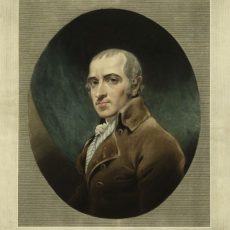 The English caricaturist and printmaker James Gillray (13 August 1756 or 1757 – 1 June 1815) has been called the "father of the political cartoon." Born in Chelsea, he was fascinated in his early years by the work of William Hogarth, and today he is considered, alongside Hogarth, as one of the greatest British caricaturists. In some of his best, and most brutally cutting work, Gillray satirized the reign of King George III.