Still Life With Apples – Switzerland, Early 20th Century
Still Life with Apples
Beautiful early 20th Century Oil on Canvas.
 Still Life with Two Earthenware jugs, a pewter platter and seven apples. A floral cloth decorated with roses is draped across the background.
 The apples are depicted in a style evocative of Paul Cezanne.
 There appears to be a signature in the lower right corner, but it is barely visible.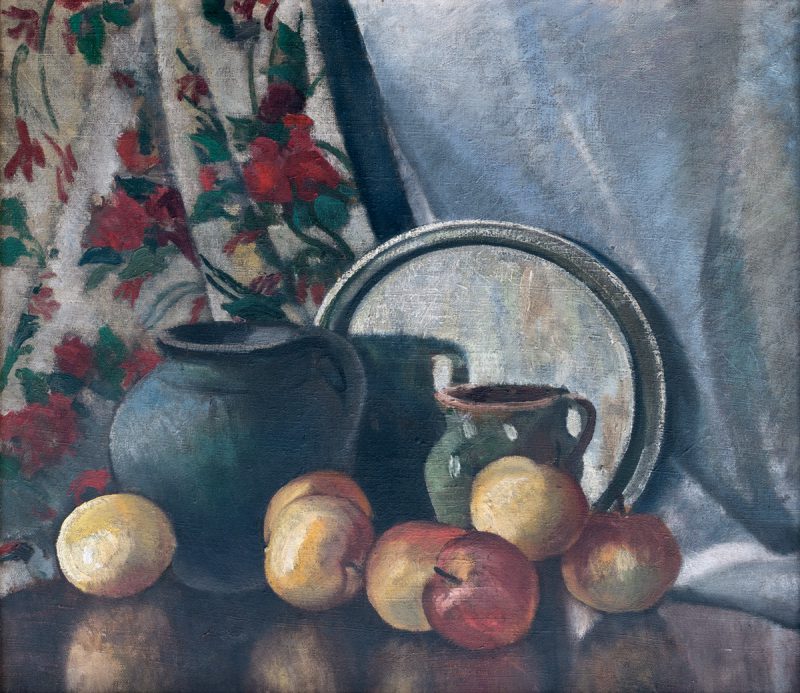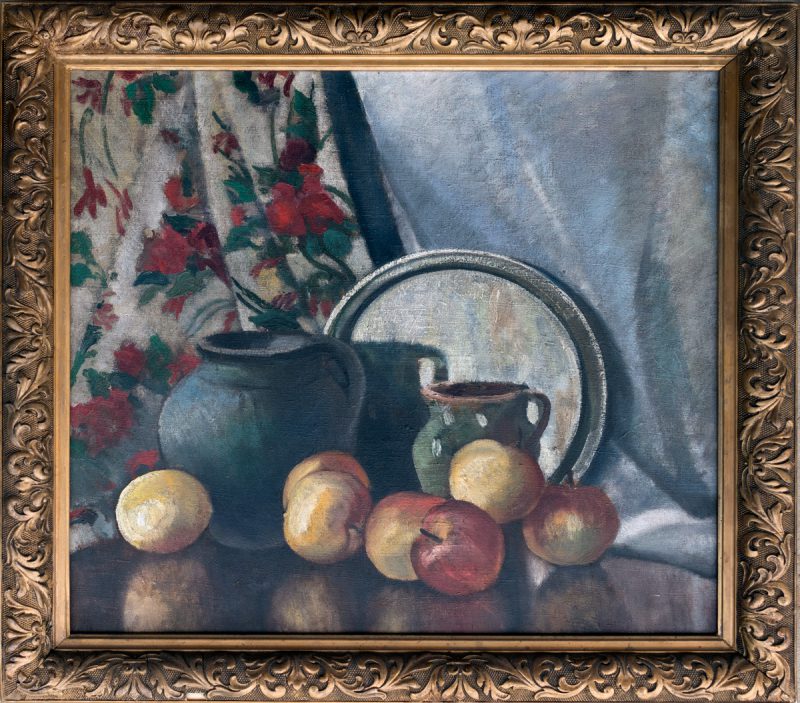 Save
Save
Save