Original Etching of St. Peter's Square in Rome by Kalle Artuir Havas
Kalle Artturi Havas (1898-1936) was a Finnish photographer and artist known for his etchings and lithographs of cityscapes and architecture across Europe.
This beautiful etching is annotated "Roma" lower left shows St. Peter's Square in Rome.  It is hand signed by the artist lower right and signed in the plate lower left.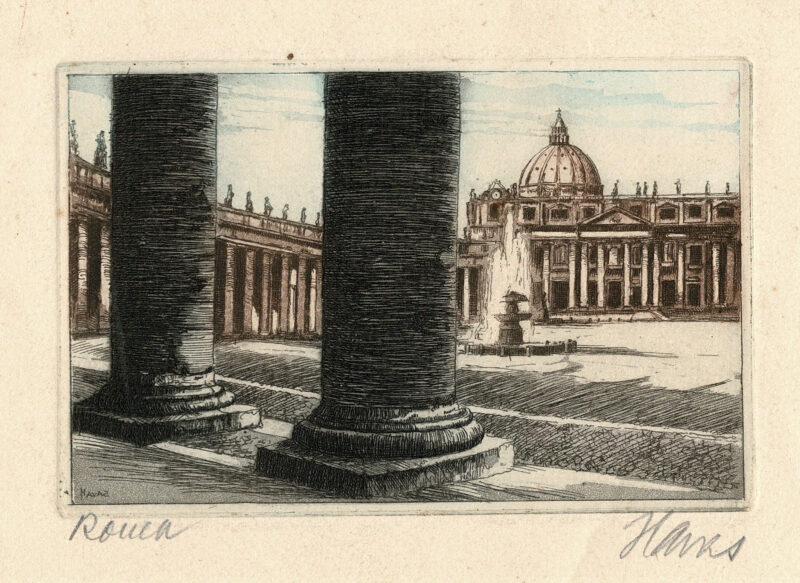 Dimensions: Platemark – 10 x 15 cm / Full sheet 25 x 35 cm
Shown below in an imagined interior setting. Please note that this engraving is not sold with a frame.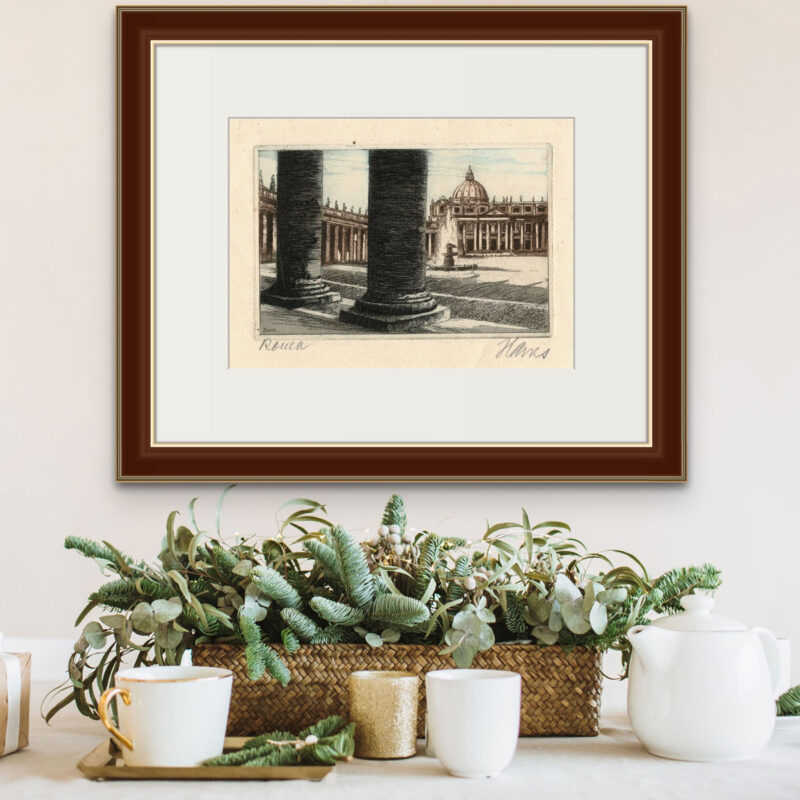 Full sheet shown below.  Central etching is clear and clean but there is some spotting and creasing in the margins, easily hidden once framed.