Portrait of a Greek – Arne Siegfried – 1922 (Sold)
"Portrait of a Greek" (Bildnis eines Griechen)
Original engraving by Lucerne (Luzern) artist Arne Siegfried. Signed in pencil by the artist, dated 1922, and titled "Bildnis Eines Griechen."
Image size: Around 5 X 8.5 inches
Sheet size: Around 10.75 X 14.75 inches
Condition: Some spotting in the margin. Discoloration along top edge. Discoloration and spotting could be easily covered by a mat.
SOLD
Arne Siegfried
Born September 3, 1893 in Lucerne - Died December 5, 1985 in Schaffhausen
A painter, engraver and sculptor, Arne Siegfried was the founder of the Freie Kunstschule in Zürich. He is listed in the Benezit and other major art dictionaries. He studied at the Accademia di Belle Arti di Brera in Milan and with Willi Geiger in Munich. In the late 1930s, several of his works were confiscated by the Nazis as "degenerate art" (Entartete Kunst).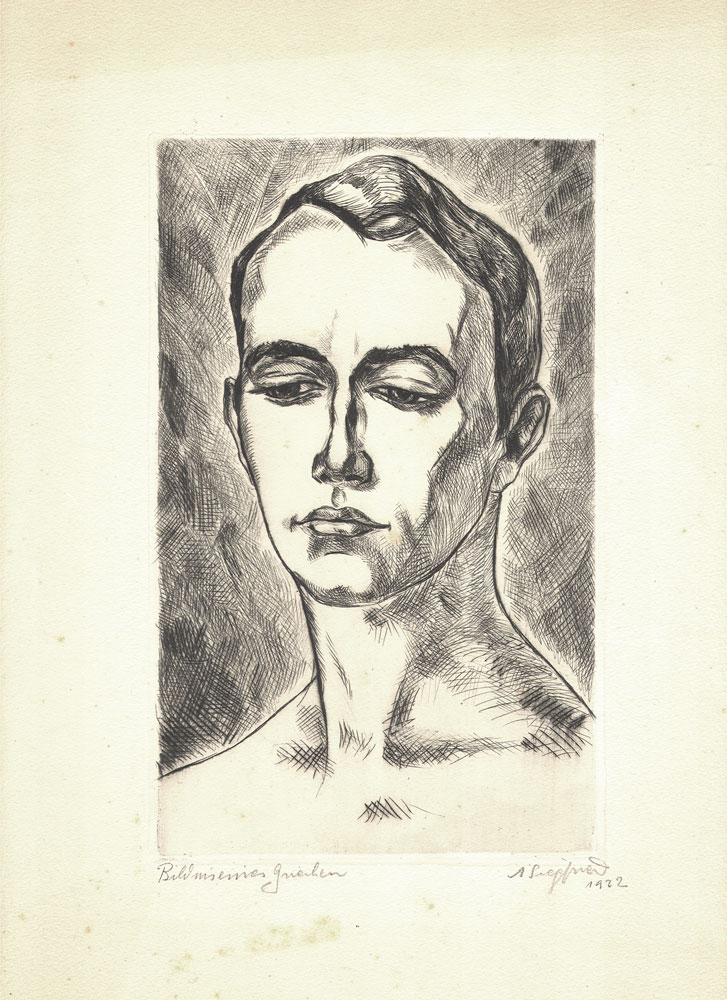 Bildnis eines Griechen