Gustav Herrmann – Male Nude with Hungarian Moustache
Nude anatomical study by Austrian artist Gustav Herrmann.  Realistic figure study of a proud older male with a full Austro-Hungarian or Hungarian moustache similar to the moustache of Archduke Franz Ferdinand.  Charcoal, pencil, chalk.  Initialed and dated 1905
Dimensions:  37 x 68 cm
Condition: Stain in the lower right corner. Some light aging, and creases around the edges of the sheet as shown.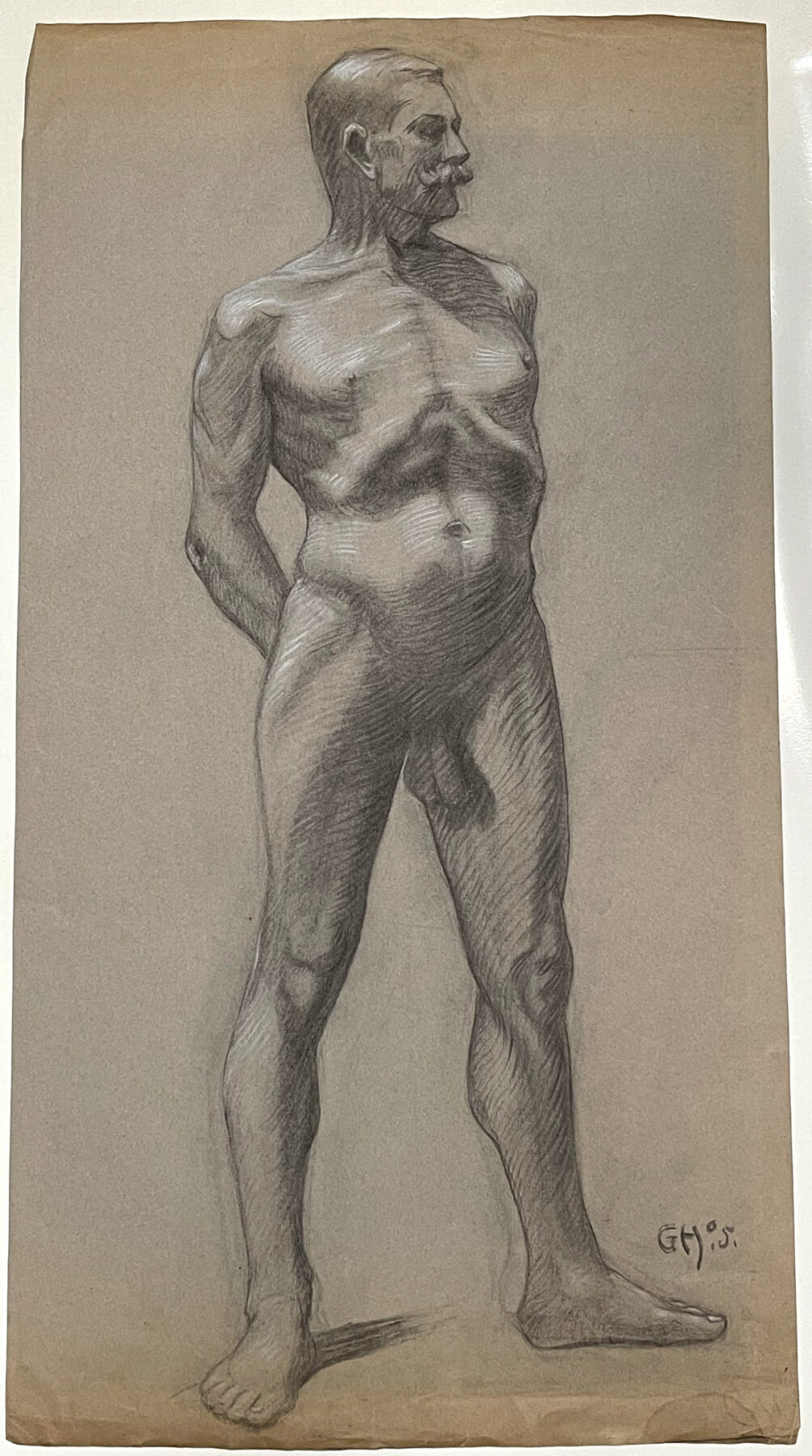 Gustav Siegfried Herrmann
Reichenberg / Bohemia 1879 - 1921 Vienna
Also known as: Gustav S. Herrmann, Gustav Herrmann
Born in Liberec, Bohemia, Czechia, known as Reichenberg under the Austro-Hungarian Empire, Gustav S. Herrmann studied art in Vienna beginning in 1903 at the Akademie der Bildenden Künste.  He established an artist's studio in Vienna's, Landsrasse.  He fought in WWI and was acclaimed for his military sculptures, bronzes and medallions.  Herrmann was Commissioned by Empress Zita of Bourbon-Parma (Kaiserin Zita) to do a marble bust of her husband Kaiser Karl I (Emperor Charles I, the last Emperor of Austria).