Louis Odier Professeur de Medecine Geneve – Antique Portrait Engraving
Antique Engraving of the Geneva personality Louis Odier, Professor of Medicine and Vice President of the Society of Arts of Geneva.  Louis Odier was a major figure in 19th Century European medicine, who studied in London and in Leyden, and he was an early advocate of vaccination and a major contributor to spreading vaccination against chickenpox.  This is an elegant and expressive portrait of an age of enlightenment humanist.
Text on the Engraving Reads: Louis Odier Professeur de Medecine – Vice-President de la Societe des Arts de Geneve, Correspondant de L'Institute et membre de plusieurs Societes Savantes.  Ne le 17 Mars 1748, Mort le 14 Avril 1817.
Provenance: Chateau de Hauteville / Vevey
Condition: Very Good.  Please note that the gray areas on the left are just shadows caused by a ripple in the sheet, and are not discoloration. This is a beautiful print in fine condition.
Dimensions: 26 x 37.5 cm (approx 10 x 14 inches)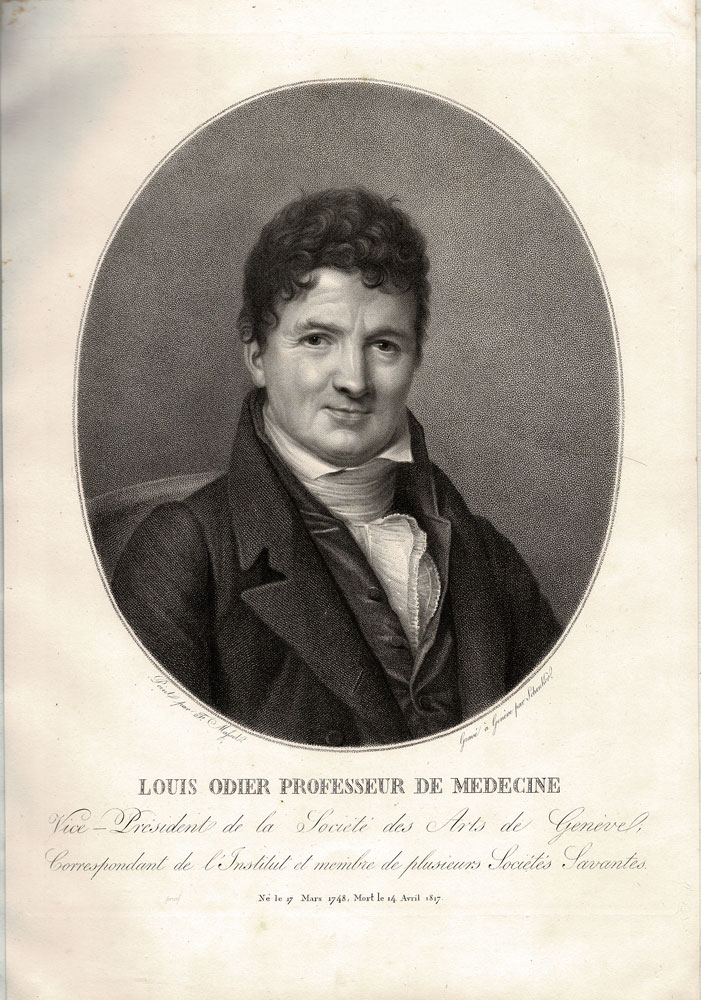 Save
Save
Save
Save
Save
Save
Save