Phyllis Holding a Lamb – 18th Century Stipple Engraving Sintzenich after Dolci
Phyllis holding a lamb
Engraved by Heinrich Sintzenich (German, Mannheim 1752–1812 Munich) after Carlo Dolci (Italian, Florence 1616–1687 Florence)  Date: 1782.  A copy of this engraving is in the collection of the Metropolitan Museum of Art in New York.
Medium: Stipple engraving
Dimensions in the Frame: 39 x 47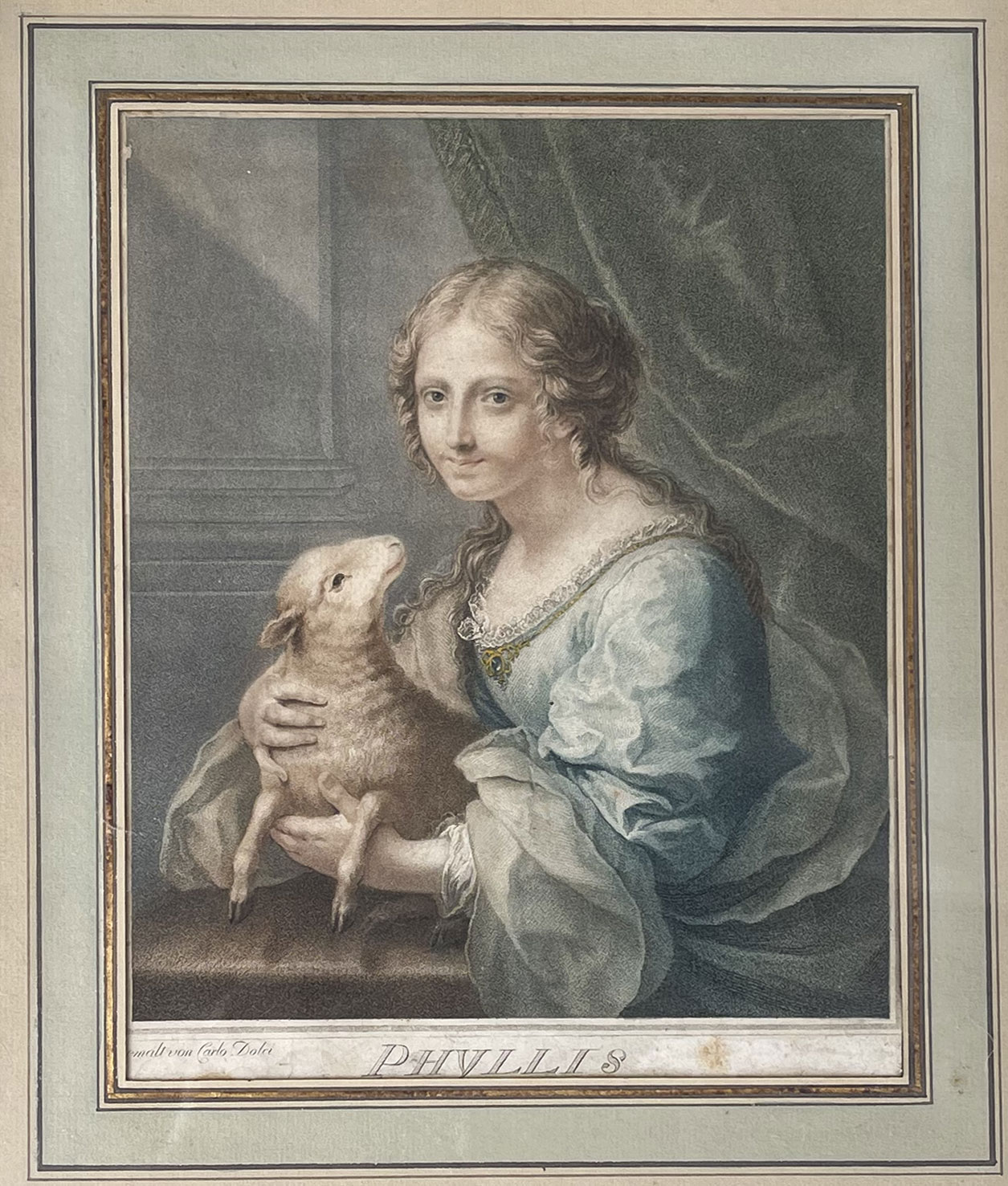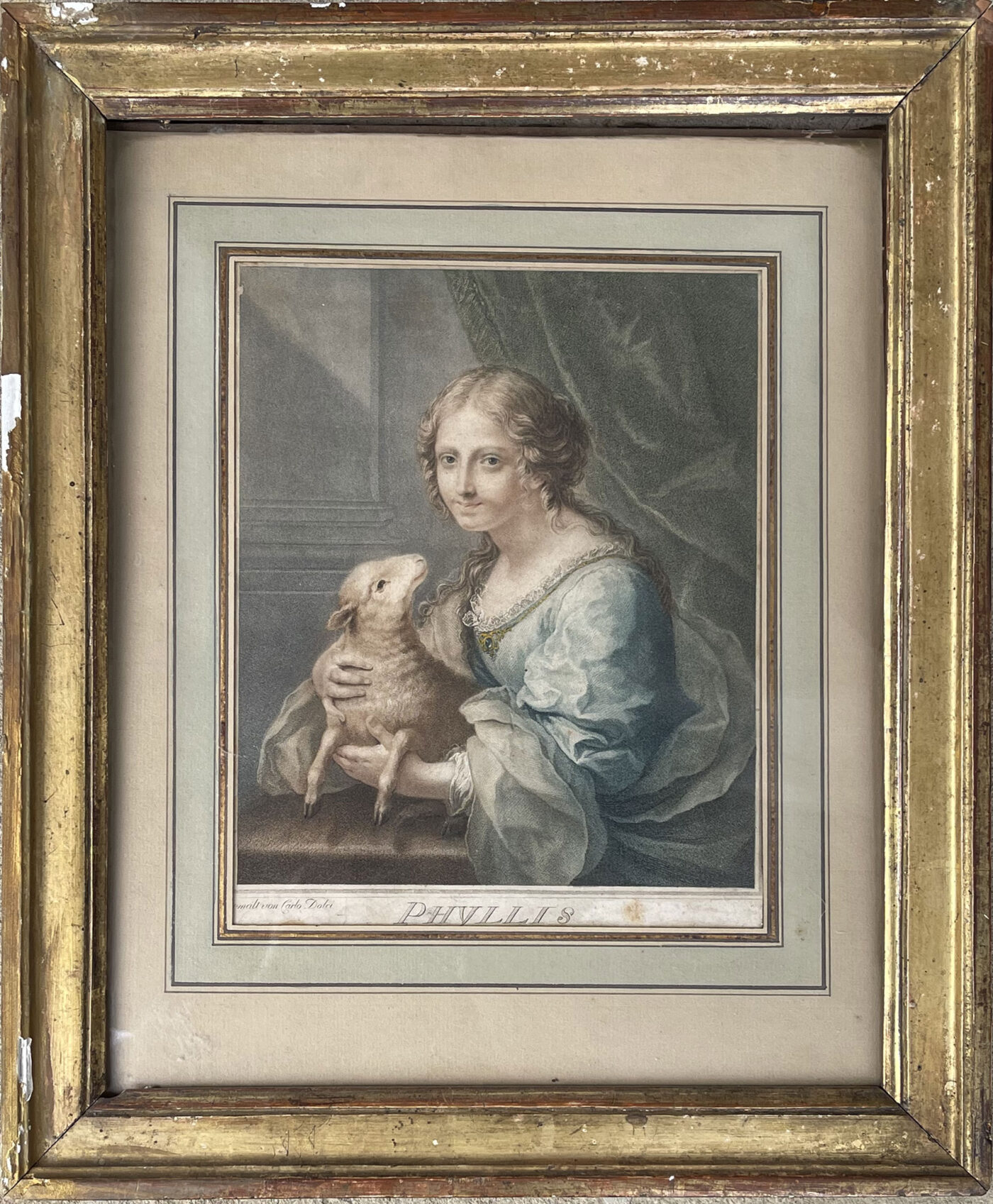 Note: We do not know if this print was trimmed under the frame, but can inspect on request.  The frame is included only for local sale.