Fred Fay – Woodblock Portrait of a Swiss Farmer
Woodcut portrait of a bearded Swiss farmer from the Valais wearing a hat with a village and the alps in the background.
Dimensions:  20 x 40 cm (full sheet) 15 x 17.5 cm (image only).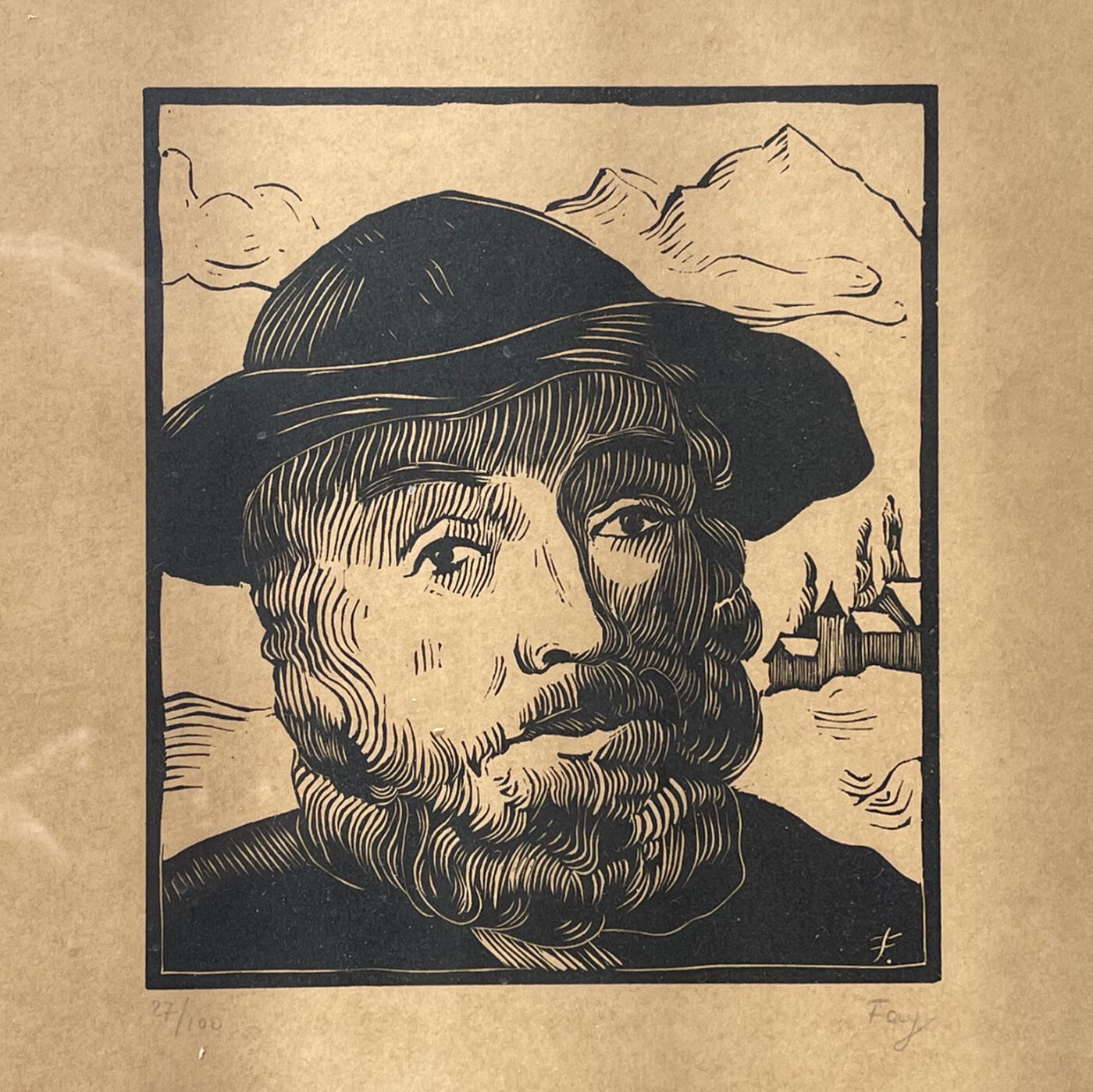 Fred Fay
July 7, 1901 (Basel)-  1987
Painter and printmaker known for his landscapes, portraits and still lifes. Fay also created set design and murals. He was a founder of the Ecole du Beaux-Arts of the Valais.
Fred Fay is listed in the Benezit and in numerous directories of Swiss artists.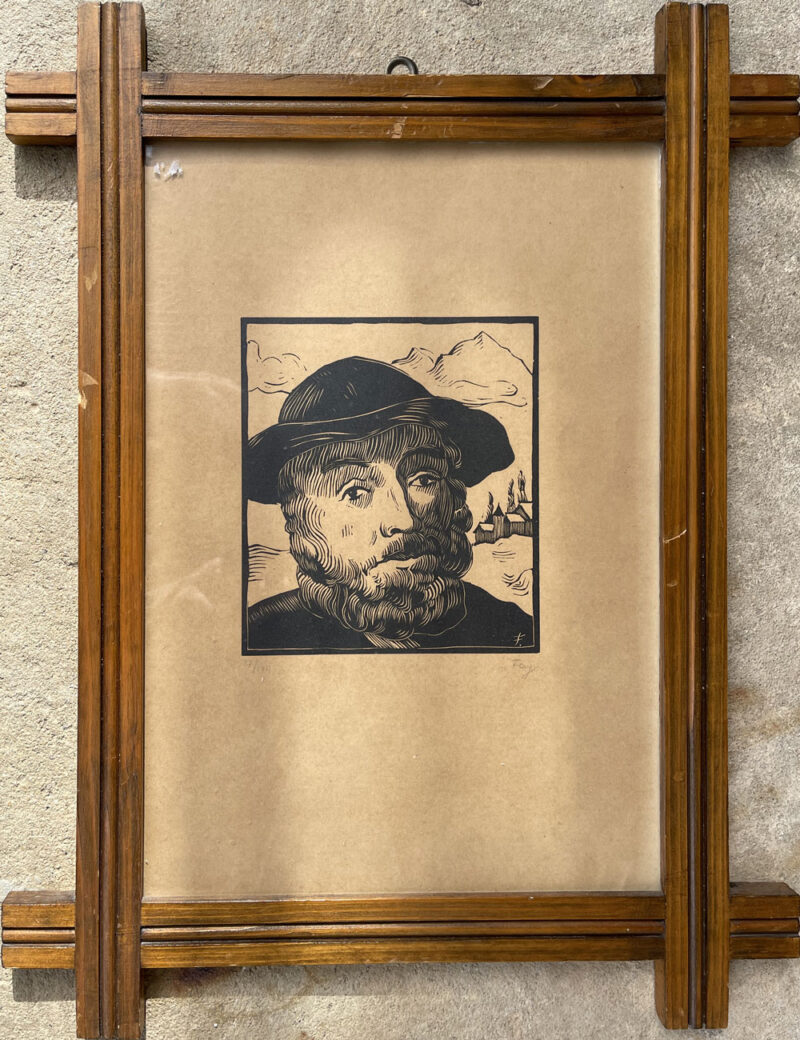 Sold without the frame if shipped.