Mediterranean Village – Limited Edition Lithograph by Miguel Ibarz
Colorful limited edition lithograph showing a cluster of houses on a rocky mediterranean coast.
Numbered 39 / 100 and signed in pencil by the artist lower right.
Miguel Ibarz
1920 (Mequinenza) -1987 (Barcelona)
Also known as: Miguel Ibarz Roca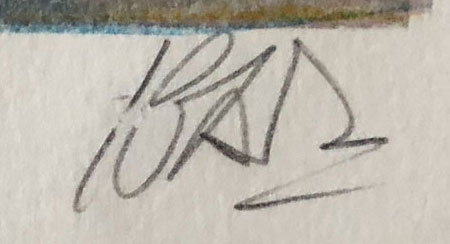 The colorful work of Miguel Ibarz's was inspired by the Mediterranean landscape, the Spanish coast, and Cézanne's work and teachings.
Ibarz studied in Paris and Rome, traveled extensively throughout Europe.  He had a studio in Barcelona, exhibited at the Sala Gaspar, and was a member of the "Barcelona Group" which included Miró and Tàpies.