Mark Buchmann – Winter Landscape
Mark Buchmann
(Burgeln 1922 – 2007 Kusnacht)
Hill Town
Original Ink Sketch
Signed and Dated [19] 61
The Swiss artist Mark Buchmann lived and worked for much of his career in Kusnacht with his wife, the painer and poet Monika Buchmann-Helbing. Influences on Buchmann's work include Cezanne and Chinese brush painting. He served as director of the School of Applied Arts and Museum of Fine Arts in Zurich (Kunstgewerbeschule / Kunstgewerbemuseum) from 1964 to 1974.
Dimensions: 49 X 33 cm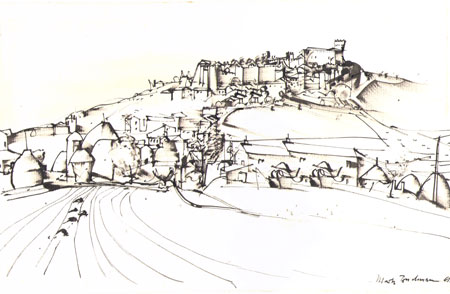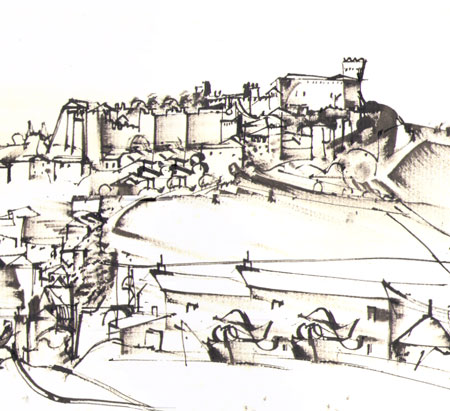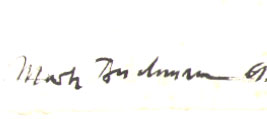 The note below appears on the mat – it may be a place name, but we were unable to make out what it says.