Mid-Century Vintage French Poster – The Farm and Construction Work
School poster from a series produced in La Vienne, France by the famous school products publishing house Rossignol Montmorillon.  Circa 1950.
Double Sided Poster – On one side "La Ferme" (The Farm) … a detailed scene of women and children feeding chickens, ducks and a turkey, a boy chasing a pig, a man watering horses, and a woman miling a cow.
and on the other slide of the same sheet – La Construction – men building a brick house, repairing roads, drilling, making concrete, etc.
Dimensions: 75 x 57 cm
Condition: Very good. Some light folds and faint age toning around the edges.
La Ferme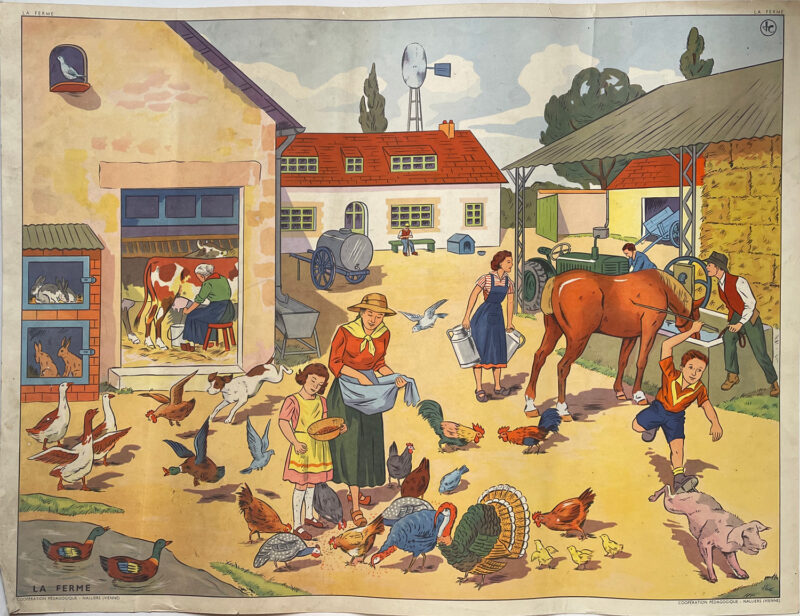 … and on the reverse of the same sheet:  La Construction
]