Les Savoyardes – Caricature by Louis-Léopold Boilly
Caricature of the women of the French region of Savoy (Savoie) – les Savoyardes. Lithograph from "Recueui des Grimaces" (Collection of Grimaces) by Louis-Leopold Boilly dated 1824.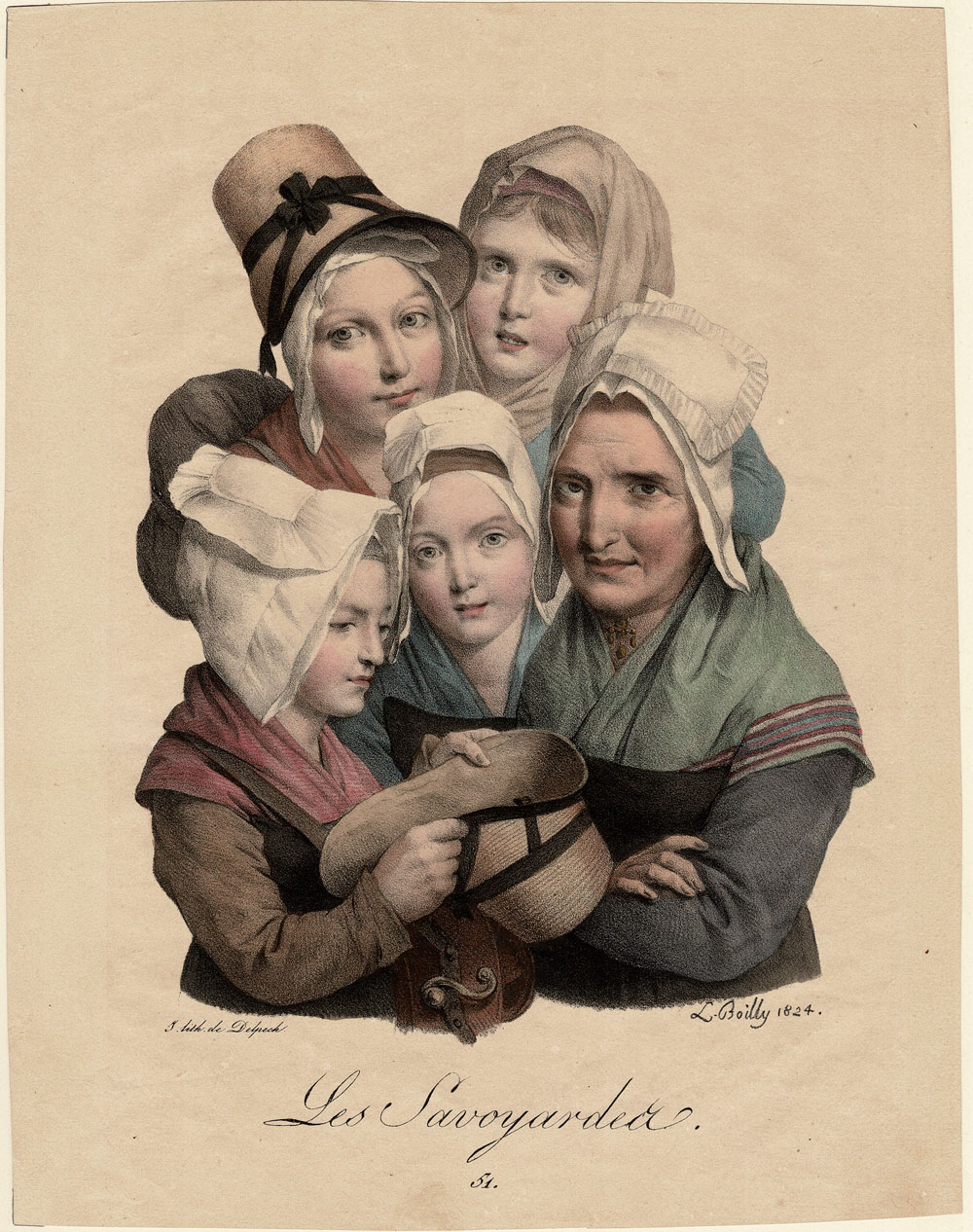 Recueil de Grimaces
Series of 96 Lithographs Created between 1823 and 1828
Louis-Léopold Boilly
5 July 1761 – 4 January 1845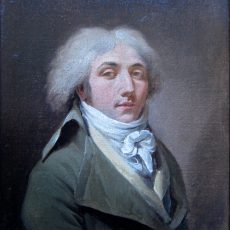 Louis-Léopold Boilly was a well known French portrait painter whose career spanned one of the most turbulent periods of French history, including the French revolution, the Napoleonic period and the Restoration.  He painted both ordinary middle class French citizens and some of the famous figures of his time, including Robespierre.
A keen observer of society and of human expressions, Boilly was also a caricaturist.  His series Recueil de Grimaces (Collection of Grimaces), a series of 96 lithographs created in the 1820s, satirizes at different professions and societal groups.  The Grimaces were very popular during the period for their humerous observation of the society at that time. They were created and sold in separate sheets rather than bound in a book or portfolio.  They were printed at the studio of François-Séraphin Delpech (1778-1825) the most popular lithographic print shop in Paris.