Jean Buenter – Composition in Red and Black – Woodblock
Jean (Johann) Joseph Bünter
1923 Zürich – 1986 Zumikon
Original Woodblock Print
Numbered 1/4
Signed in Pencil by the artist
There is a dedication or title at the bottom which is difficult to read, but the name Rohr can be distinquished.
Condition: The tips of the outer edges of the sheet are torn, and there is some light creasing.
Dimensions: 46 X 31 cm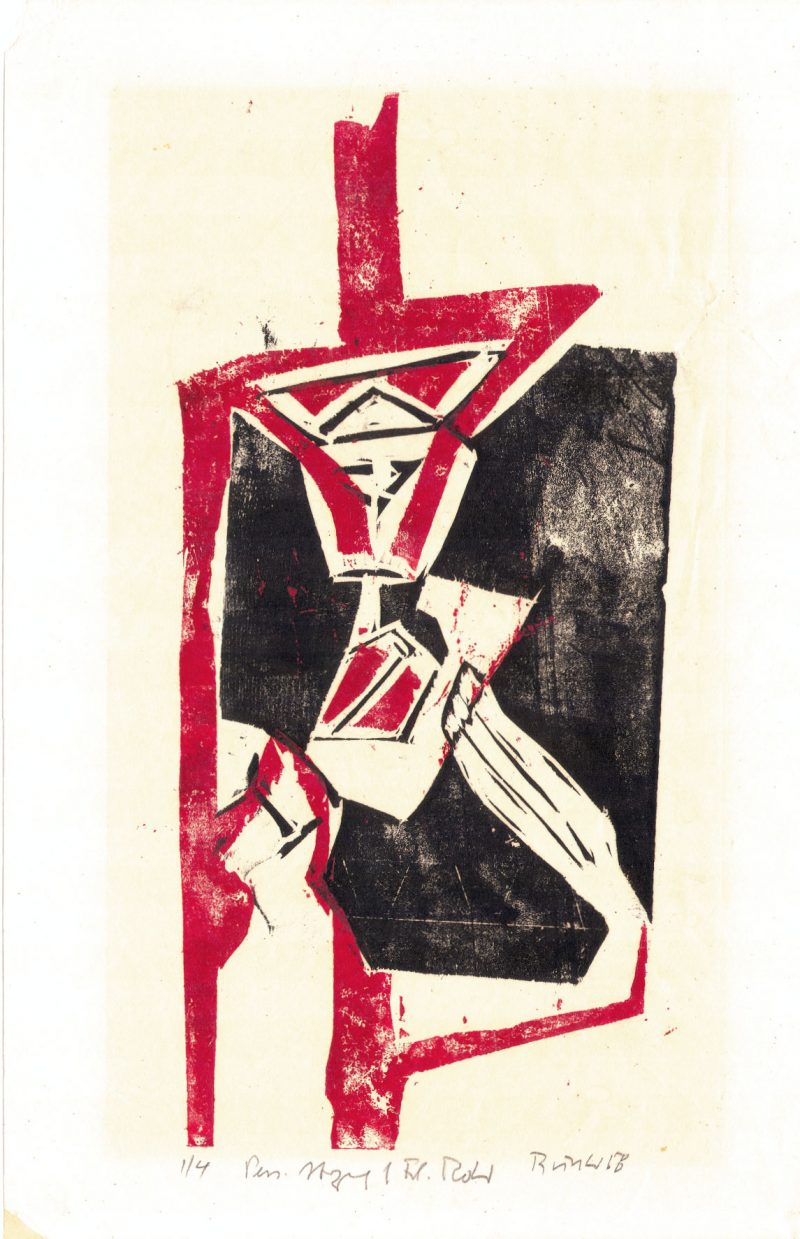 Jean Joseph Bünter
1923 Zürich - 1986 Zumikon
Also known as: Johann Joseph Bünter
The Zurich born artist Jean Buenter studied at the Ecole des Beaux-Arts in Paris (1948-49) where he came to know Fernand Leger, Othon Friesz and Ossip Zadkine. During those years, was also in close contact with the German expressionist Erich Heckel, whose influence on Buenter is clearly evident in these woodblock prints.
Buenter worked in an astonishingly broad variety of media - oil and tempera painting, fresco, woodcuts, engravings, lithography and brush painting.
Sources:
The Biographic Dictionary of Swiss Artists
A short typwritten description of a 1958 exhibition by the artist at the Staedischen Kunstkammer Strau'hoff in Zuirch which was attached to one of the prints in our inventory. The sheet refers to a graphics works by Buenter being available at the Hans Rohr bookshop and gallery in Zurich.