Hans Vautier – Valaisanne – Portrait of a Girl with Apples (SOLD)
Portrait of a girl from the Valais with a basket of apples.  Oil on Canvas.
Hans Vautier
1891 Zürich – 1979 Zürich
Also known as: Jean Vautier

The Zurich born painter Hans Vautier studied in Berlin, Munich and Paris. He is best known for his depictions of swiss farmers and peasants, traditional costumes, and landscapes.
He also worked under the name Jean Vautier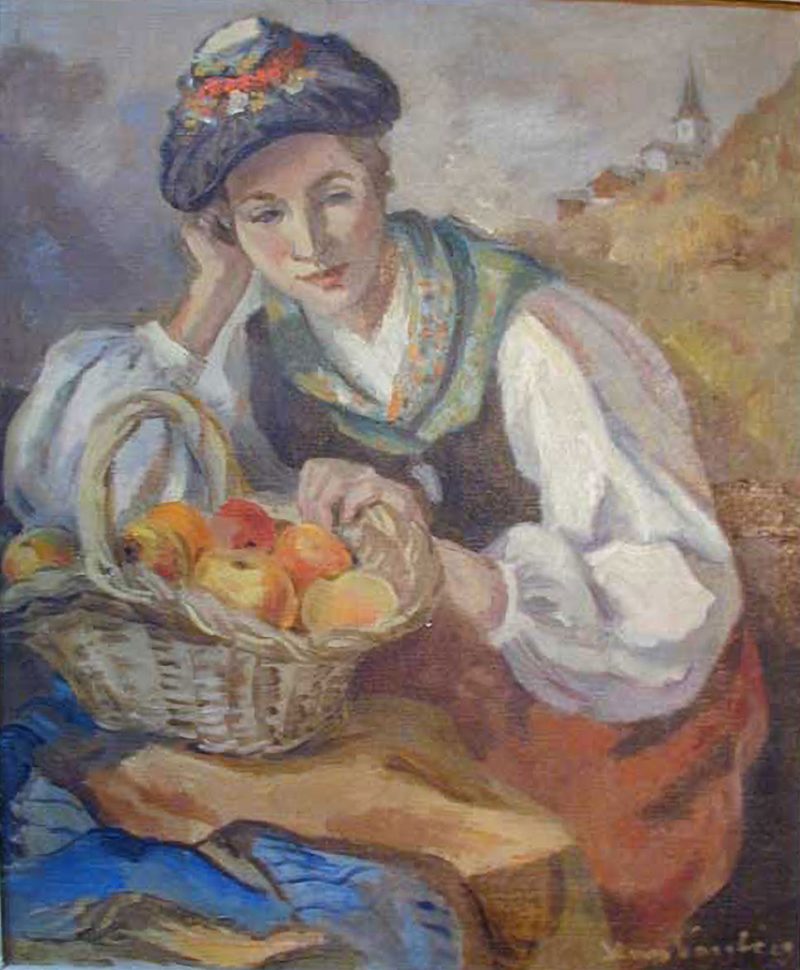 SOLD