City Street Scene Original Watercolor
This lovely street scene is signed, but we have not been able to make out the artist's name or identify the location.  Is this perhaps Barcelona?  Details of the signature are provided below.  We'd love to hear from you if you think you know the location or who the artist is. The work was purchased in Switzerland.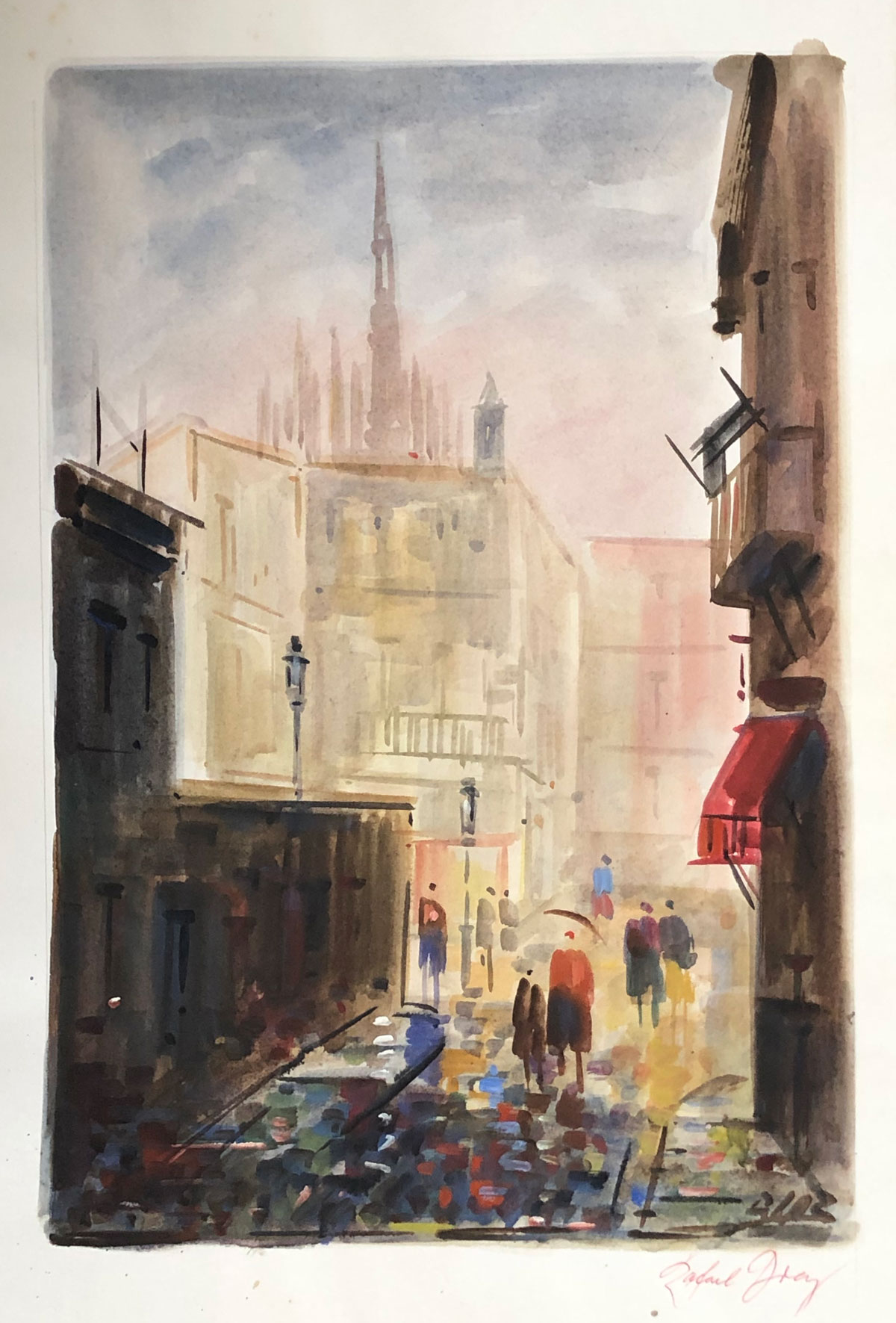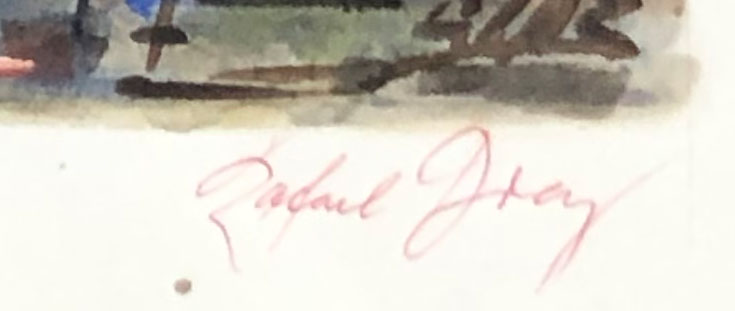 We have been unable to make out the signature: Rafael Dray?