Wilhelm Gimmi – The Fitting (Sold)
Wilhelm Gimmi
The Fitting
Dimensions: 39 X 29 cm
Numbered 1/35
Signed in Pencil Lower Right
Condition: Very good – see note below on smudge in lower right corner.
Original handsigned and numbered lithograph by a well-known Swiss 20th Century artist whose works are increasingly sought-after.
Wilhelm Gimmi began his artistic career in Paris, where he spent the first thirty-two years of his life as an artist, becoming known as a painter of classical nudes. He attended the Académie Julian, and in 1919 he exhibited in the Salon d'Automne with artists like Bonnard, Matisse and Marquet. In 1940 he moved back to Switzerland, to the town of Chexbres with its spectacular views over Lake Geneva (Lac Leman).
In Switzerland, Gimmi lightened his palette, and turned to painting landscapes and scenes of life in the neighboring vineyards of Lavaux.
Gimmi's biography appears in the Benezit and the Grove Dictionary of Art. The Jenisch Museum in Vevey, Switzerland houses the Fondation Wilhelm Gimmi and an important collection of his work.
SOLD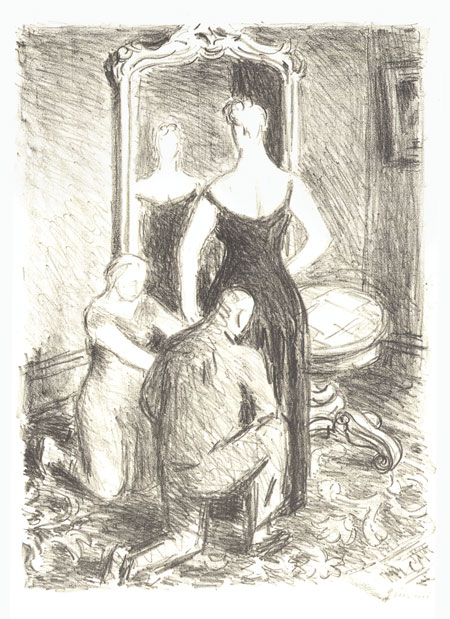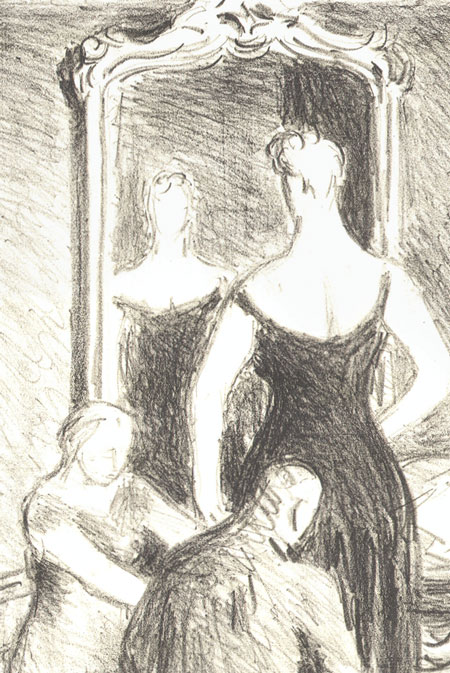 Detail of the signature and a small smudge at the lower right which extends into the margin. This may have been intentional, or may be a small defect, we are not certain which.