Antique Print – View of Bern by William Henry Bartlett
William Henry Bartlett
(1828 – 1854)
Handcolored Steelplate engraving after a drawing by W. H. Bartlett.
Published in London in 1835.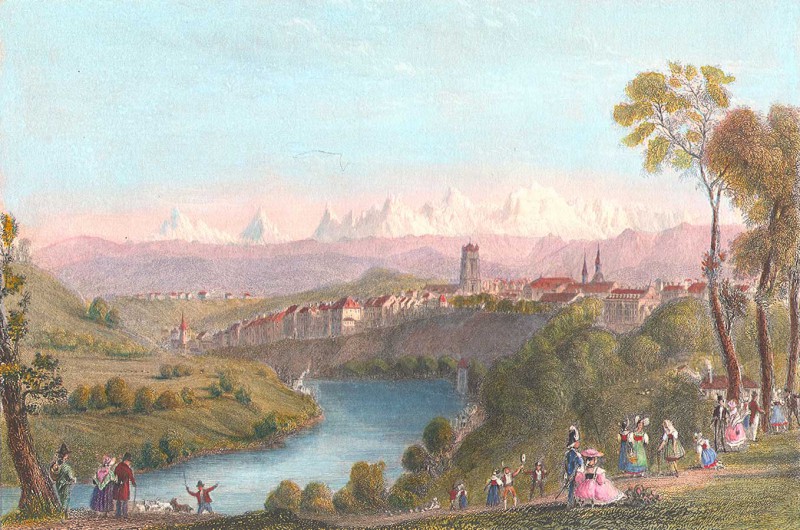 William Henry Bartlett
March 26, 1809 – September 13, 1854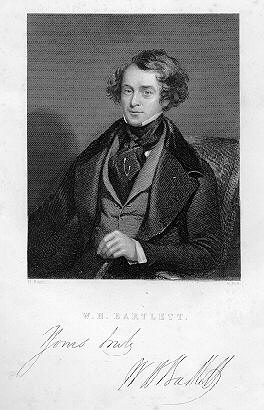 William Henry Bartlett, originally trained as an architect, but became an extraordinarily prolific illustrator for the print making trade.
One Bartlett's first important assignments was to provide the illustrations for Dr William Beattie's Switzerland illustrated (London, 1836), published by George Virtue.  Bartlett sketched the scenes he saw in sepia wash which were sent back to London where engravers etched them on steel plates for publication.  His visit to Switzerland coincided with the beginnings of Swiss tourism and a growing interest in the beautiful scenery of the alps  among the broader British public.
During his short life Bartlett actually travelled to all of the places he depicted, including America, Africa and nearly every region of Europe.  He made four visits to North America between 1836 and 1852. William Henry Bartlett died of fever at age 46 on board a French ship off the coast of Malta returning from his last trip to the Near East.