The Violin Concert – Elegant Post-Impressionist Style Lithograph
Elegant lithograph in a style evocative of Toulouse-Lautrec, but from the 1940s.  A woman an elegant hat watches as two women play the violin accompanied by a pianist.  Striking colors and composition.
The work is signed in pencil by the artist lower right, dated 1948  (but it may also be 1918) and numbered 198/200 lower left.
We have not been able to make out whose signature it is, and would be grateful if anyone can help us to identify it.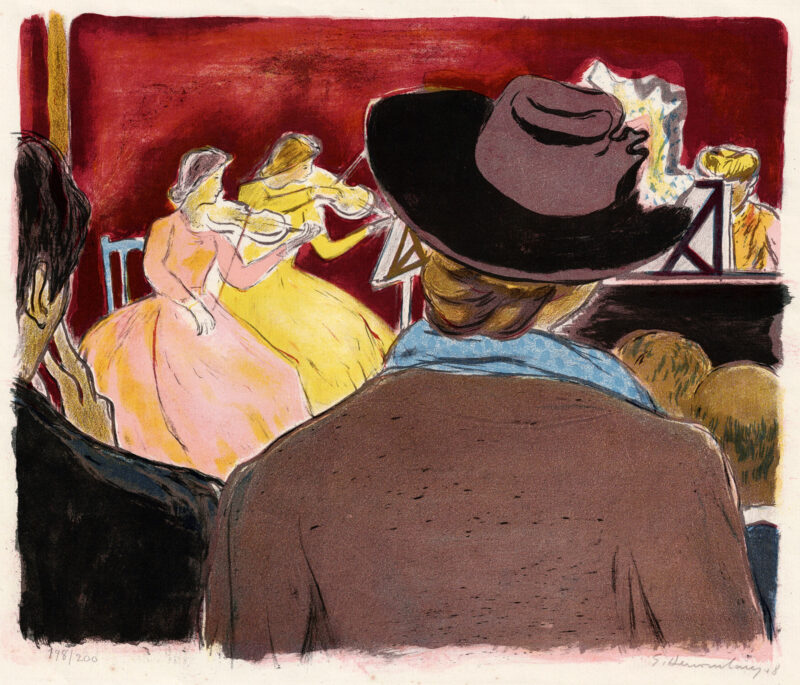 Condition: Very good, but with two remnants of tape in the outer margins.
Image Size 33 x 27.5 cm
Full Sheet: 37 x 47 cm