18th Century Print of Two Bichon Dog Breeds – Bolognese and Petit Chien Lion
Fabulous small 18th century Buffon illustration of two Bichon toy small dog breeds: the Bolognese (das Bologneserhundchen) and the Löwchen or Little Lion Dog, Le Petit Chien Lion, Loewenhundchen from a work by the famous French  author of "Histoire Naturelle, générale et particulière," Georges-Louis Leclerc, Comte de Buffon
Dimensions: 19 x 11 cm – Copperplate engraving on laid paper.
Condition:  A few light creases.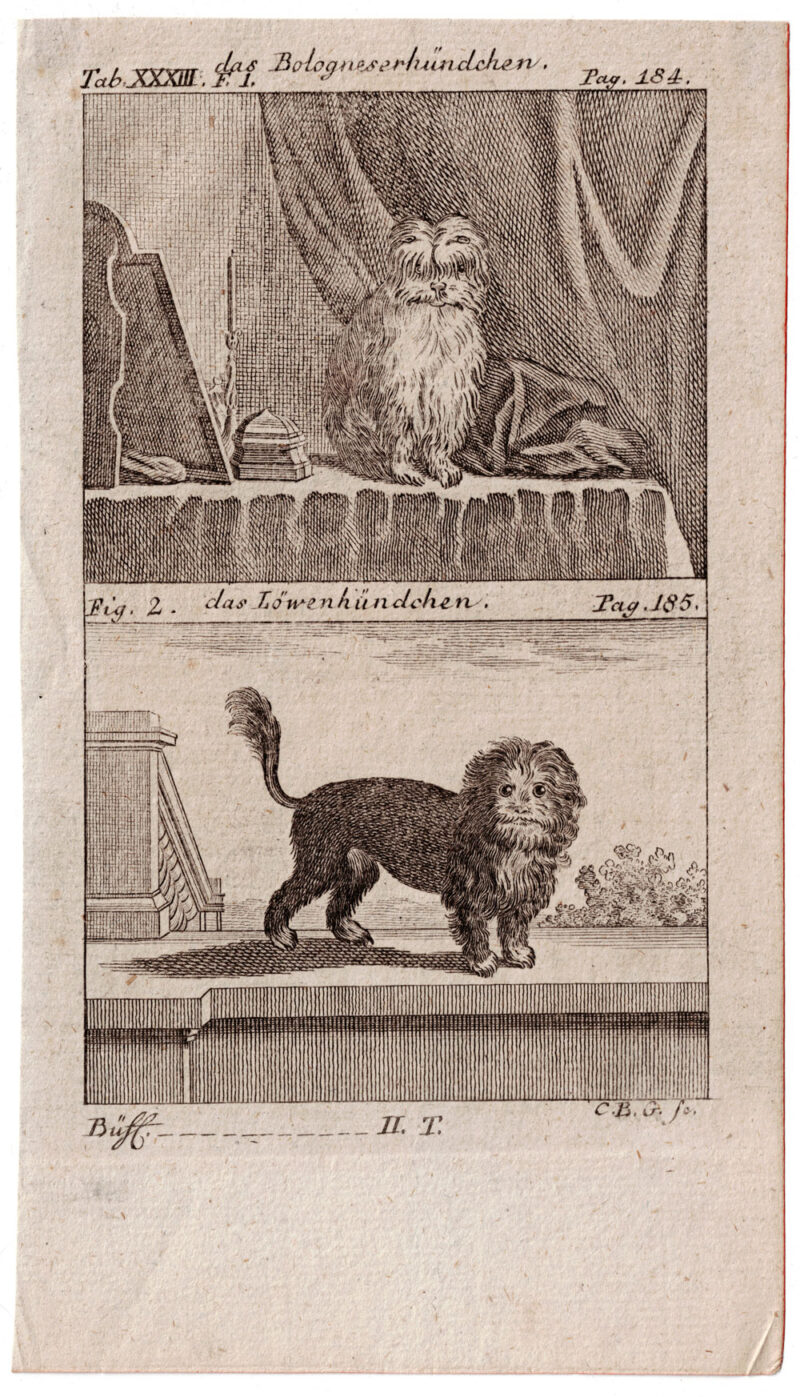 Several breeds of bichon type dogs were known as Lion dogs beginning in the 14th century, and were popular toy breeds kept as family companions.  They were often groomed to accentuate a lion like appearance with mane and tuffed tail.