Swiss Portrait of an Elderly Woman in a Church Doorway with Rosary and Hymnal
Old woman in a church doorway with a red book – possibly a hymnal, bible or prayer book – and rosary beads.
Unsigned Swiss oil on canvas.  Probably early 20th Century.
Dimensions: 78 cm wide / 62 cm high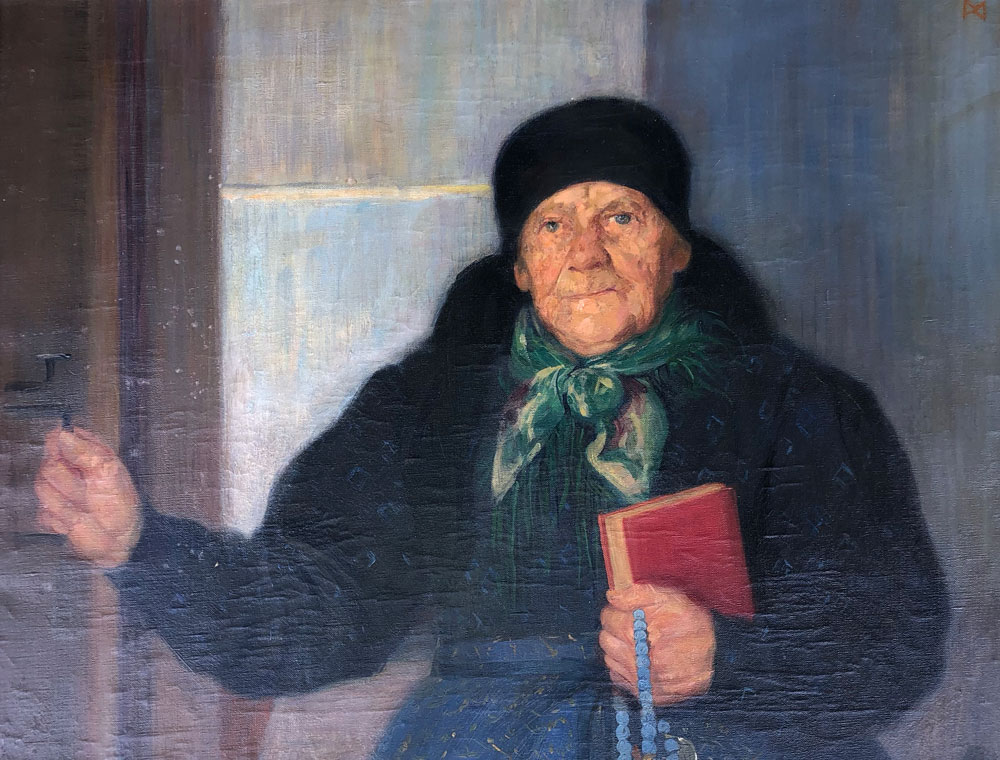 In the Frame – Frame is damaged.  Sales that must be shipped may be sent without the frame.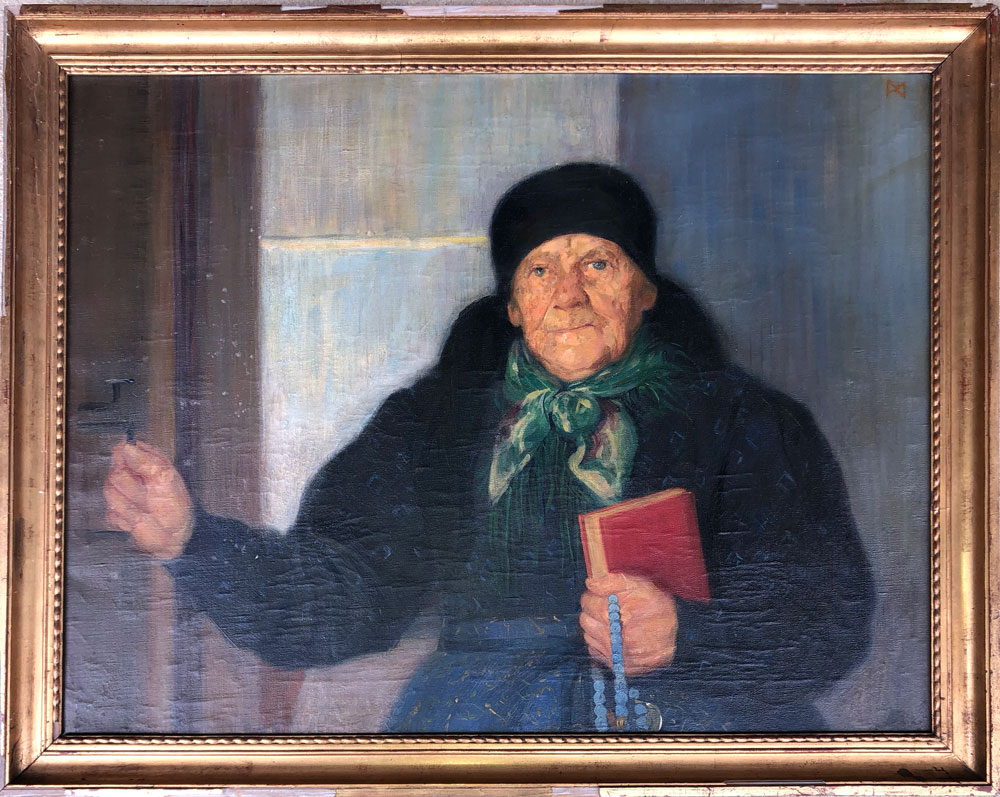 Back of canvas