Marcel Gromaire – Man with a Shovel – Original Eau-Forte
Original etching / eau-forte of a man with a shovel smoking a pipe.  He might either be a village farmer, or posssibly a grave digger.  Hand signed in pencil lower left.
Our research indicates that this is probably the engraving entitled L'homme à la bêche (1927).
Marcel Gromaire (24 July 1892 – 11 April 1971) was a French painter and engraver who depicted social subjects and is often associated with Social Realism.  He was widely recognized in his day, including by Pierre Matisse (son of the painter) who represented him at his New York Gallery.  Today his works can be found in leading museums across Europe.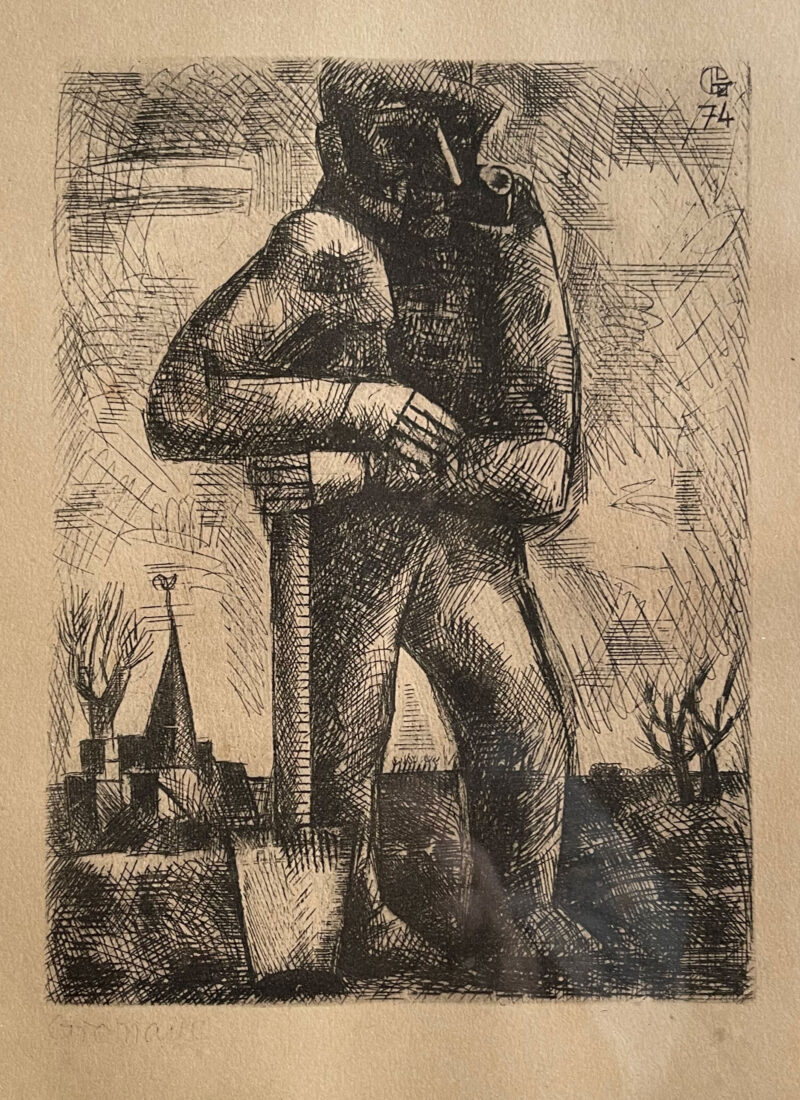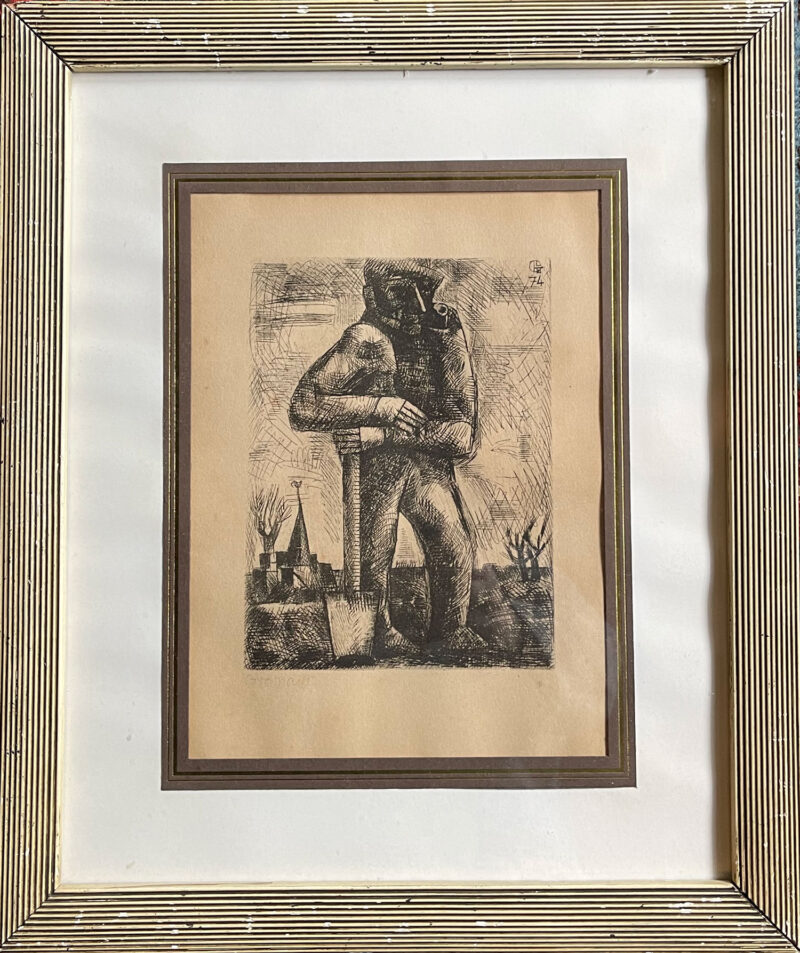 Note:  If shipped, this item will be sent without the frame to prevent damage.