Saint Damian and Saint Cosmas by Paul Boesch
Paul Boesch (Born June 4, 1889 in Freiburg – died June 18, 1969 in Bern) was a Swiss graphic artist, painter and illustrator.  He was known for his studies of heraldry, poster and postage stamp designs, and stained glass windows.  The artist's daughter created a foundation in 2014 which bears his name – the  Paul Boesch Stiftung – and is awarded each year to an artist to promote Swiss art.
St. Cosmas and St. Damian are patron saints of medicine, doctors and pharmacists.  The twin brothers, born in Roman Syria, embraced Christianity and practiced medicine without a fee.  Little is known of their lives other than that that they suffered martyrdom by beheading in Syria during the persecution of Christians under Emperor Diocletian.
Woodblock print colored with watercolors.  Signed in the plate.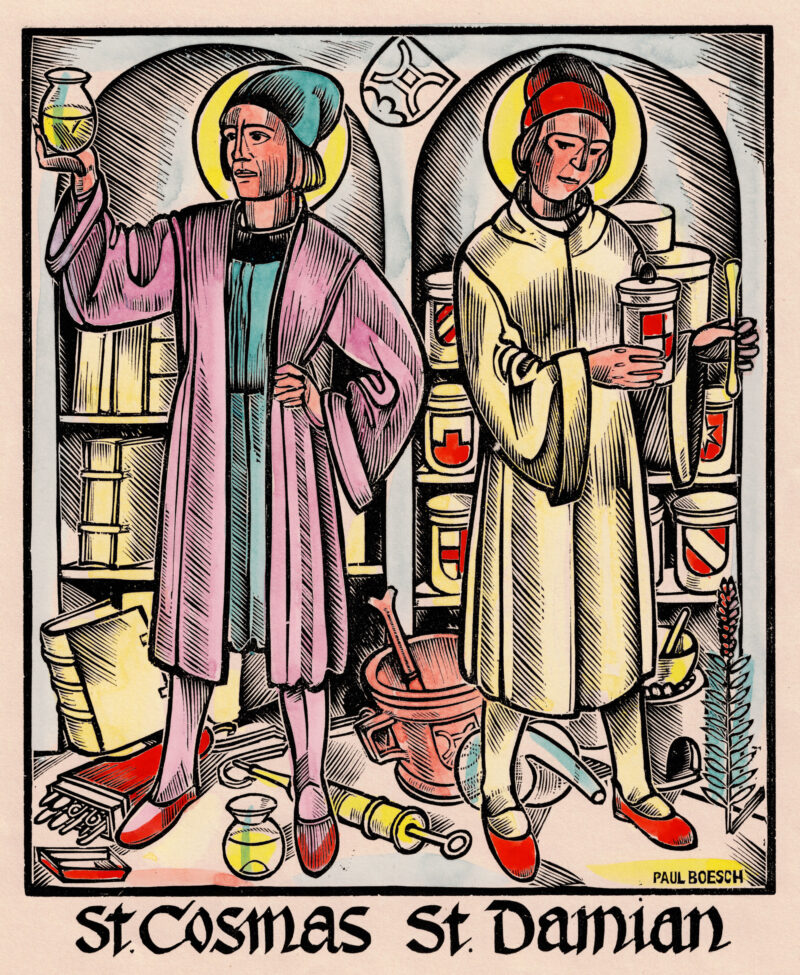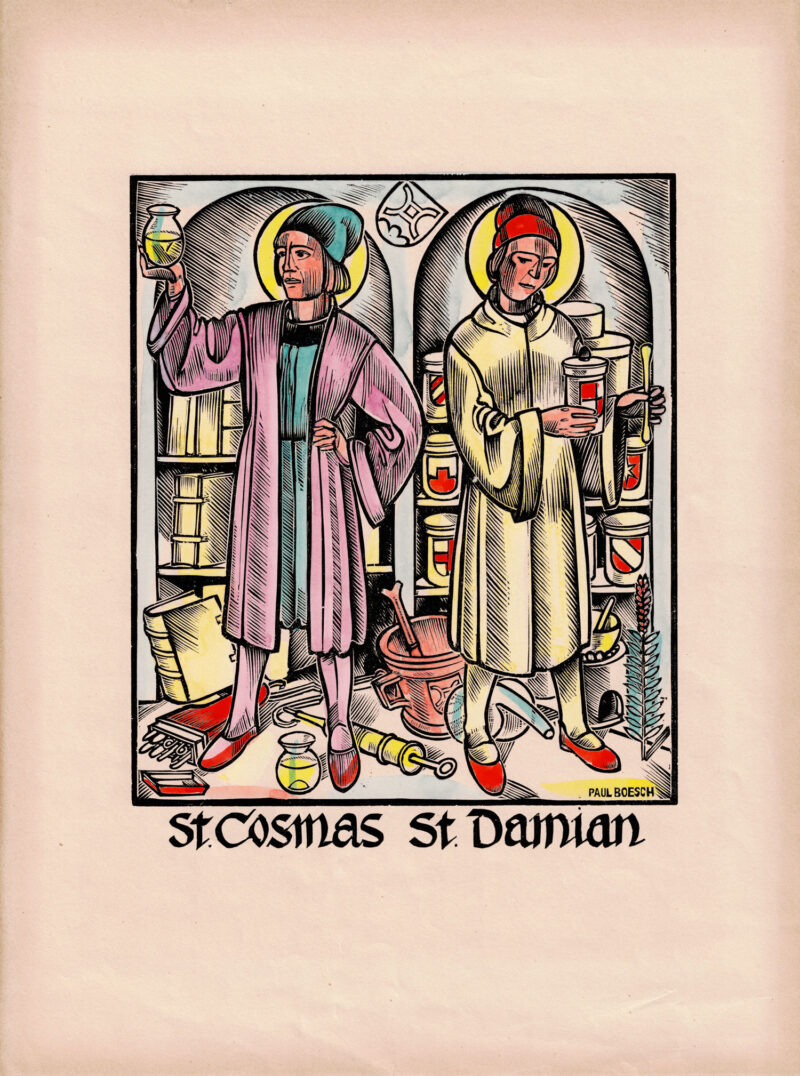 Full sheet: 40 x 30 cm
Image size: 25 x 20 cm