Paul Abram: Painter from Brittany – Peasant Praying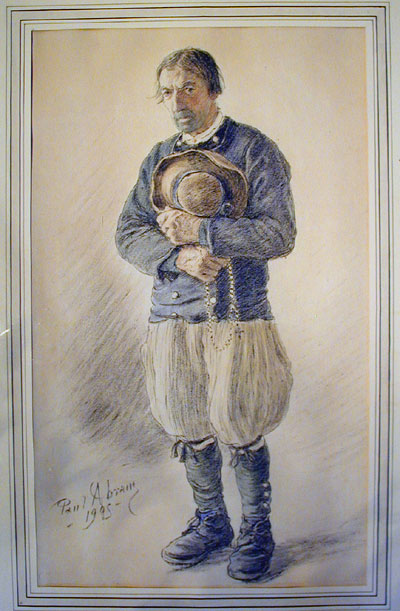 Paul abram
(1854-1925)
Peasant Praying
Marvelous drawing in colored pencil or chalk by the well-known artist from Brittany, Paul Abram.
A peasant holding a rosary looks at someone – perhaps a local nobleman with control over his livelihood – with an attitude of slight fear and suspicion. His posture says humility, but his gaze is full of something else, trepidation, and perhaps also the beginnings of defiance.
Signed by the artist and dated 1905
Dimensions: 12 X 19 inches (30 X 48 cm)
These are the dimensions of the area shown inside the mat.