Oswald Roux – Original WWI Etching – The Sick Horse
Original 1916 World War I period aquatint  by the Austrian artist Oswald Roux entitled "The Sick Horse – "Krankes Pferd."  The image depicts the movement of Austro-Hungarian troops through a desolate winter landscape.  A soldier leads his thin horse which has become too sick to ride, both beaten down with exhaustion and the desolation of war.
Hand signed in pencil by the artist lower right.
Dimensions: Image:  27 x 12 cm – Sheet 33 x 16 cm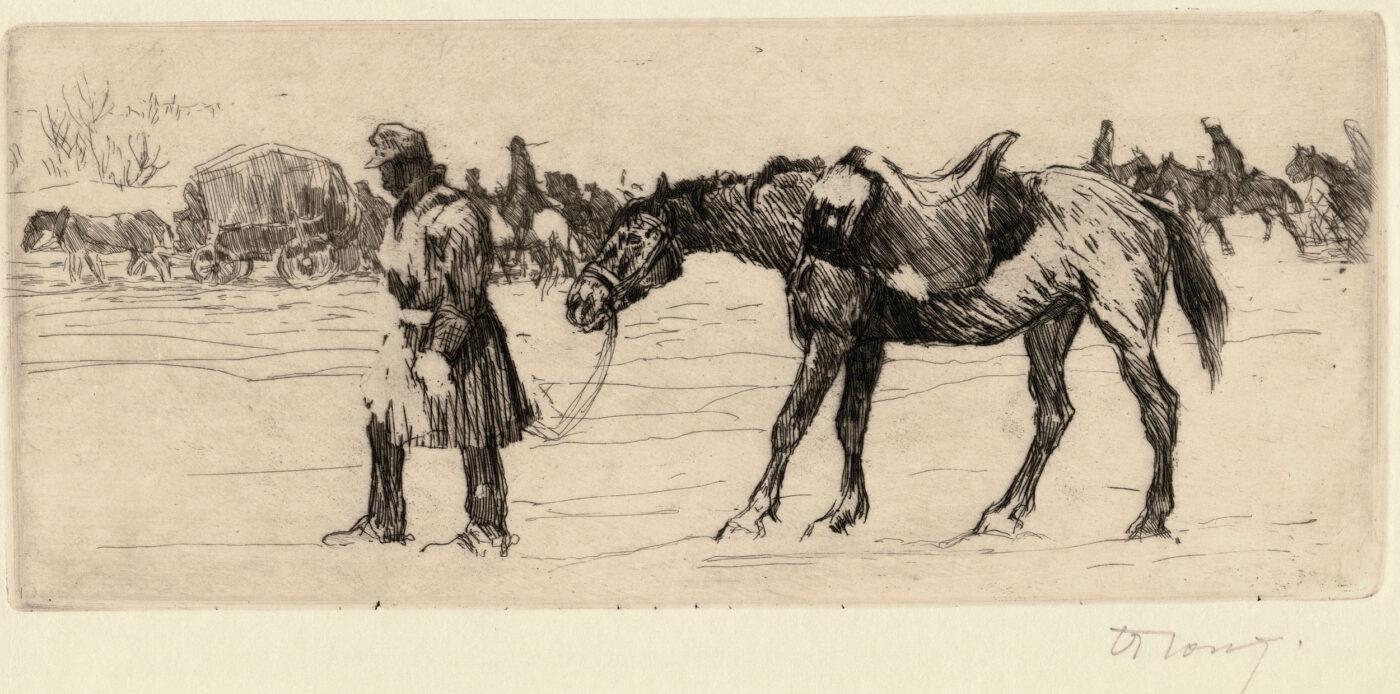 Oswald Roux (Vienna 1880 – 1961) was a landscape and animal painter and print maker.  From 1907 to 1939 he was a member of the Wiener Secession (Viennese Secession).  After the outbreak of World War I, Roux became part of the Austro-Hungarian army's war artists group.   He worked on the Russian front and Central Europe, in Bukowina und in Galicia as well as on the Italian front in Carinthia (Kärnten) und the South Tyrol (Südtirol).