Merian – Magnae Britanniae et Hibernia
Magnae Britaniae et Hibernia – Magnae Britanniae et Hibernia
1630 Merian Map of British Isles
Decorative map of the British Isles by Mattheaus Merian after Blaeu circa 1640.
Includes the Stuart Coat of Arms.
Condition: Small tear in margin along center fold (does not extend into map) Nice strong and clear imprint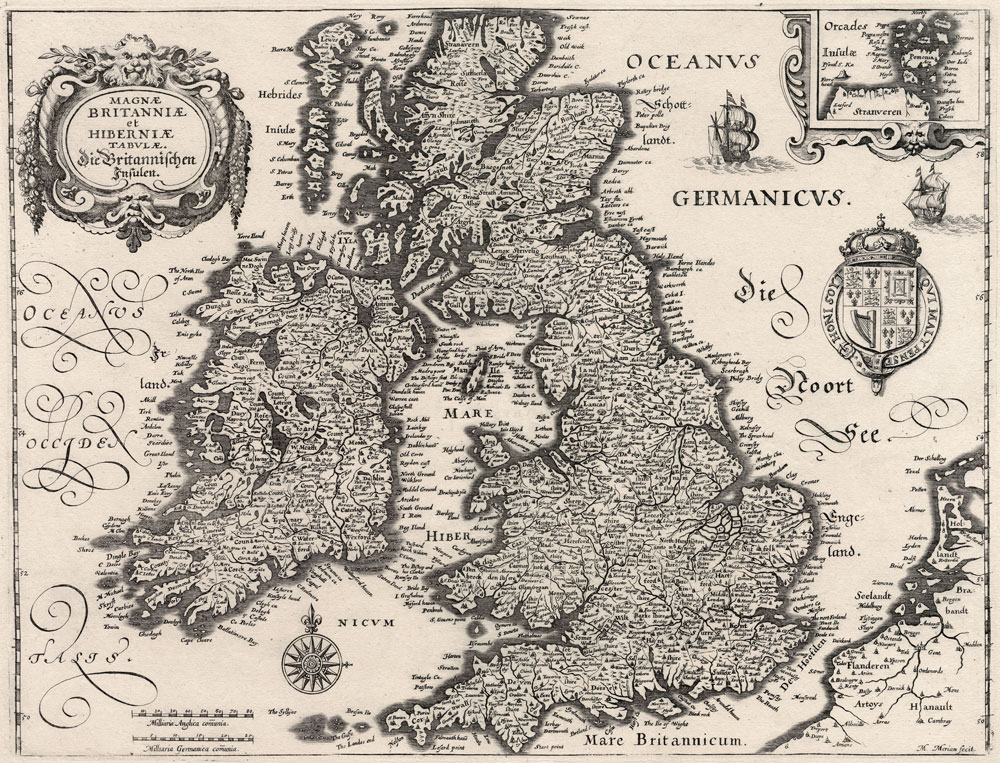 Matthäus Merian the Elder
Mapmaker also known as: Matthäus Merian der Ältere (Matthew the Elder)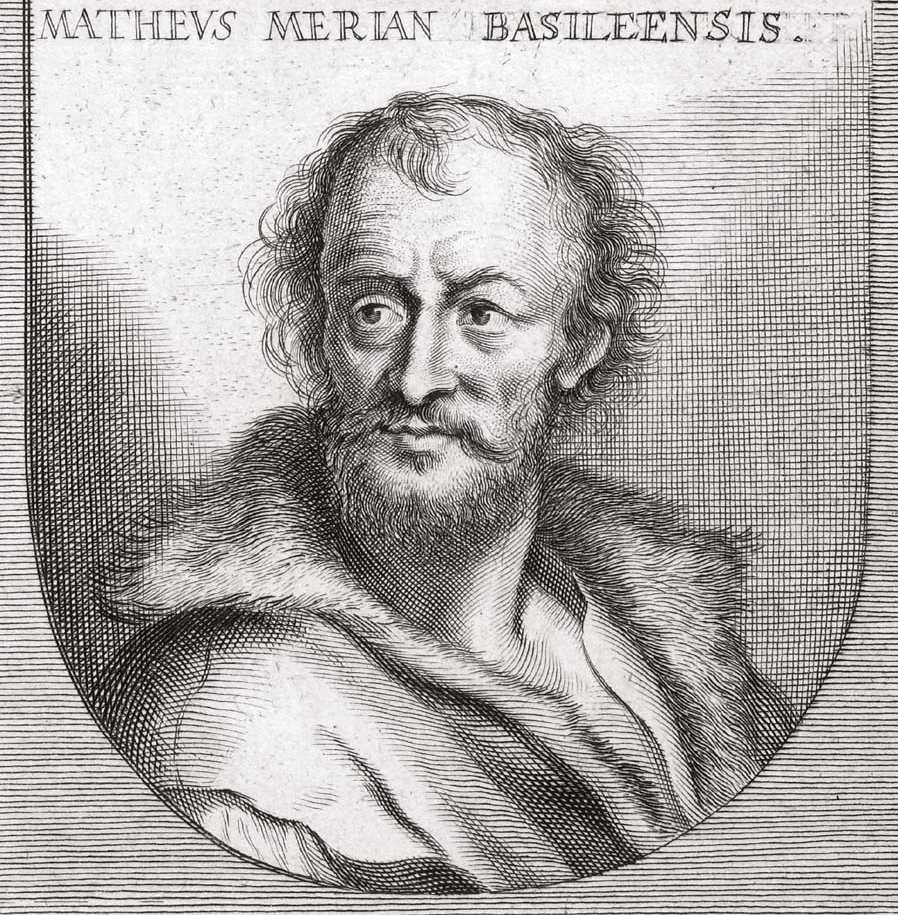 Matthäus Merian (1593-1650) was a prolific engraver and publisher known in particular for his detailed city views.
Born in Basel, he studied in Paris, Nancy and Strasburg and in 1616 moved to Oppenheim where he went to work for the famous publishing house run by Johann Theodor de Bry. A year later he married de Bry's daughter. The family was forced to move to Frankfurt after Oppenheim was destroyed by fire during the Thirty Years War when the Spanish occupied the town.
Mattheus Merian the Elder was the father of engraver Matthäus the Younger, and of the painter, engraver, and naturalist Maria Sibylla Merian. He was born in Basel, Switzerland and trained in engraving in Zurich.