Gabriel Bodenehr – 18th Century View of Altdorf, Switzerland
ALDORF 0 Handcolored 18th Century City View by Gabriel Bodenehr from Europens Pracht und Macht. Augsburg, circa 1750.
Altdorf, der Haptflecken des Lands Ury
Also shown in this view: Fluelen, The William Tell chapel, Lake Lucerne, (Vierwaldstaettensee), the River Russ.
Dimensions: 31 X 18 cm
Gabriel Bodenehr
Europens Pracht und Macht
Mapmaker also known as: Gabriel Bodenehr I, Gabriel Bodenehr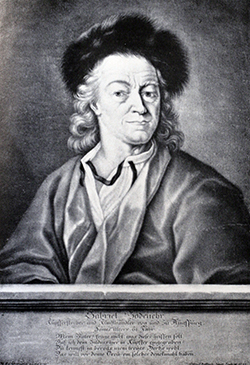 Gabriel Bodenehr is a member of an illustrious family of engravers and publishers in Augsburg, Germany. He was the son of Johann Georg Bodenehr (1631-1704) and the father of Gabriel II (whose work is difficult to distinguish) and brother of Georg Conrad. In 1717 the family aquired the Augsburg publishing house of Stridbeck. Bodenehr's works include Atlas Curieux (1704), Curioser Staats und Kriegs Theatrum (1715), and Europens Pracht und Macht (c.1720).
Europen's Pracht und Macht (Europe's Power and Glory) was a collection of views of Europe's most magnificent sites and cities.