Louttre B – La Tasse de The – Cup of Tea – Orig. Engraving
La Tasse de The (The cup of Tea)
Wonderful image in soft greens of an elegant blue and white china cup set out for tea on a straw mat.
Perfect for a country french or provence / provencal style kitchen or decor.
Dimensions: 55 X 78 cm including margins. Margins larger than shown
Marc-Antoine Bissiere
July 15, 1926 – April 6, 2012
Also known as: Louttre B
Marc-Antoine Bissiere was born in Paris in 1926, the son of the well known artist Roger Bissiere (1888-1964), who knicknamed him "loutre" (Otter). The two worked for many years side by side. The younger artist adopted the name Louttre B to distinguish himself from his father and establish his own identity.
Louttre B developed a unique print-making technique of combining woodblock and copperplates to achieve a three dimensional sculptural effect. These marvelous large format engravings stand off the page in light relief.
Louttre B eschewed the pure abstraction of his father for a more figurative style, which he called "figuration allusive". He also created sculpture, stained glass windows, and tapestries.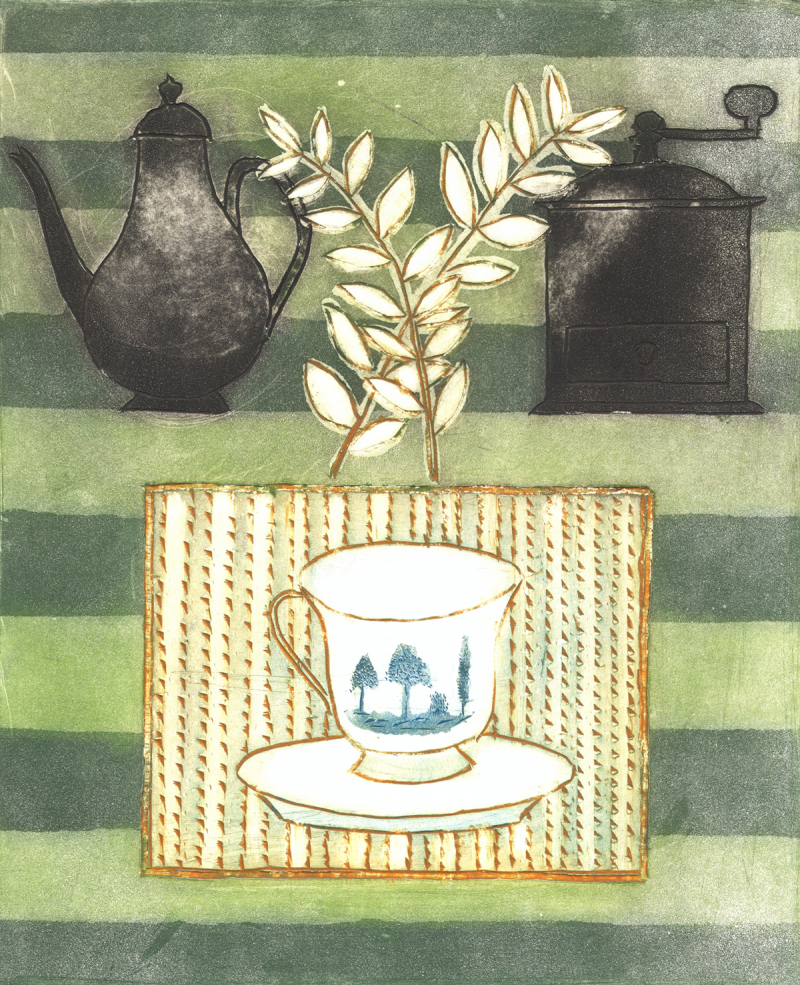 More works by Louttre B