Karl Madritsch – Chestnut Branch in a Glass Jar – Still Life
 Chestnuts – Kastanien
 Attractive oil on canvas of a branch of chestnuts in a glass jar.
Dimensions: 34.5 X 43 cm (canvas size)
60 X 67 cm (including the frame).
 Condition: Excellent. Light damage to frame.
Karl Madritsch
1908 Zürich - 1986 Zürich
The Swiss painter Karl Madritsch studied graphic art and interior design at the Kunstgewerbeschule in Zürich where his teachers included Ernst Georg Ruegg among others. A versatile artist, he worked in multiple mediums inlcuding oil, mixed media on paper, printmaking and reverse glass painting. As an interior designer, he created lamps and furniture for well known businesses. In 1929, Madritsch set out for California, but his visa was denied and he was sent to a camp on an island. He used his last savings to travel to his older brother in Jamaica and eventually was able to return to Switzerland. Madritsch was awareded the "Preis der Zürcher Künstler" (Zurich Artist's Prize) in 1957.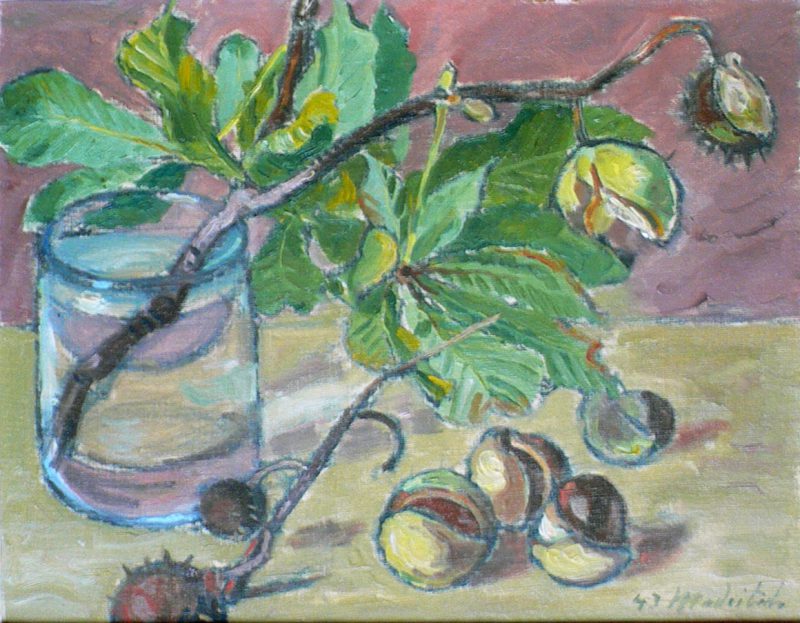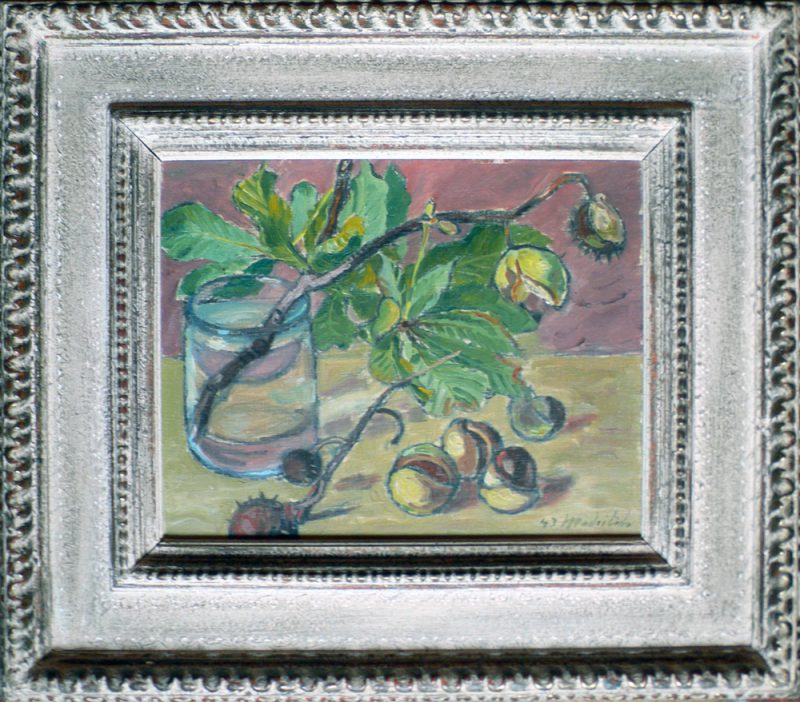 Save
Save
Save
Save