Heinrich Mueller – Seated Nude
Seated Nude – Etching
A woman sits on a chair, with her back to us. In front of her a round table, with an open book and a vase of flowers.
Handsigned by the artist and numbered 9/10
Dimensions: Platemark – 9.5 X 7 inches
Full Sheet: 11.5 X 10.5 inches (30 cm x 26.5 cm)
Condition: As shown:  few spots, on the figure's knee, on the towel on the chair, and others in the margins.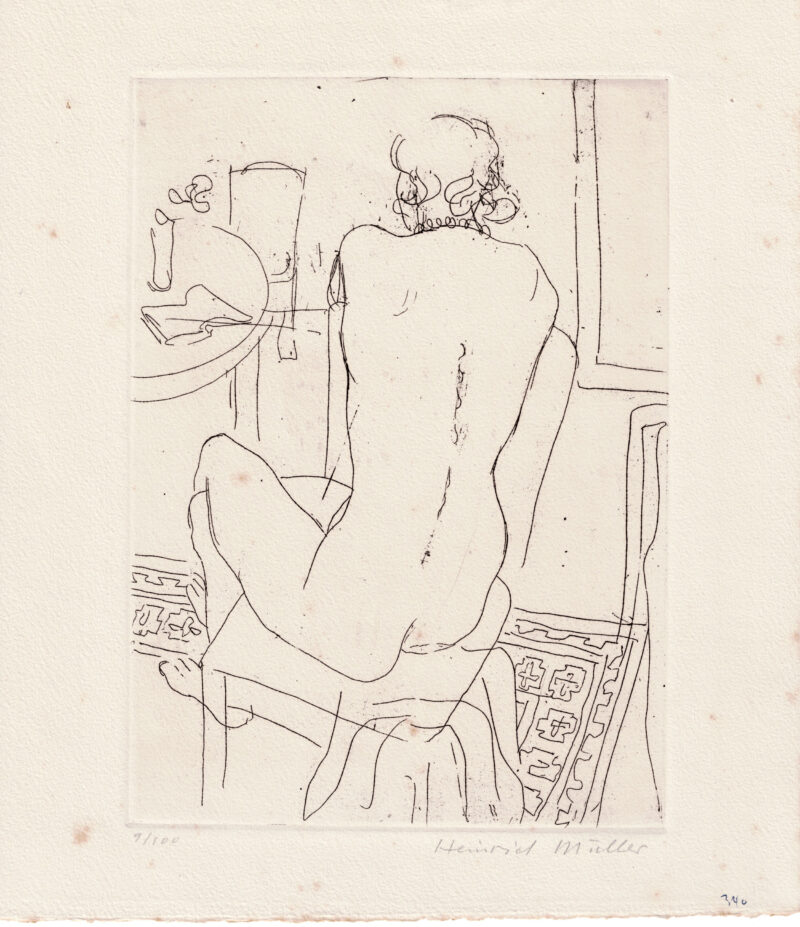 Heinrich Müller
Born 3.5.1903 in Thalwil near Zurich – died 26.9.1978 in Zürich
The Benezit-listed painter and engraver Heinrich Mueller taught at the Art School ( Schule für Gestaltung) in Zürich. He was know for his figures and still lifes, and engravings. He was the brother of Otto Müller.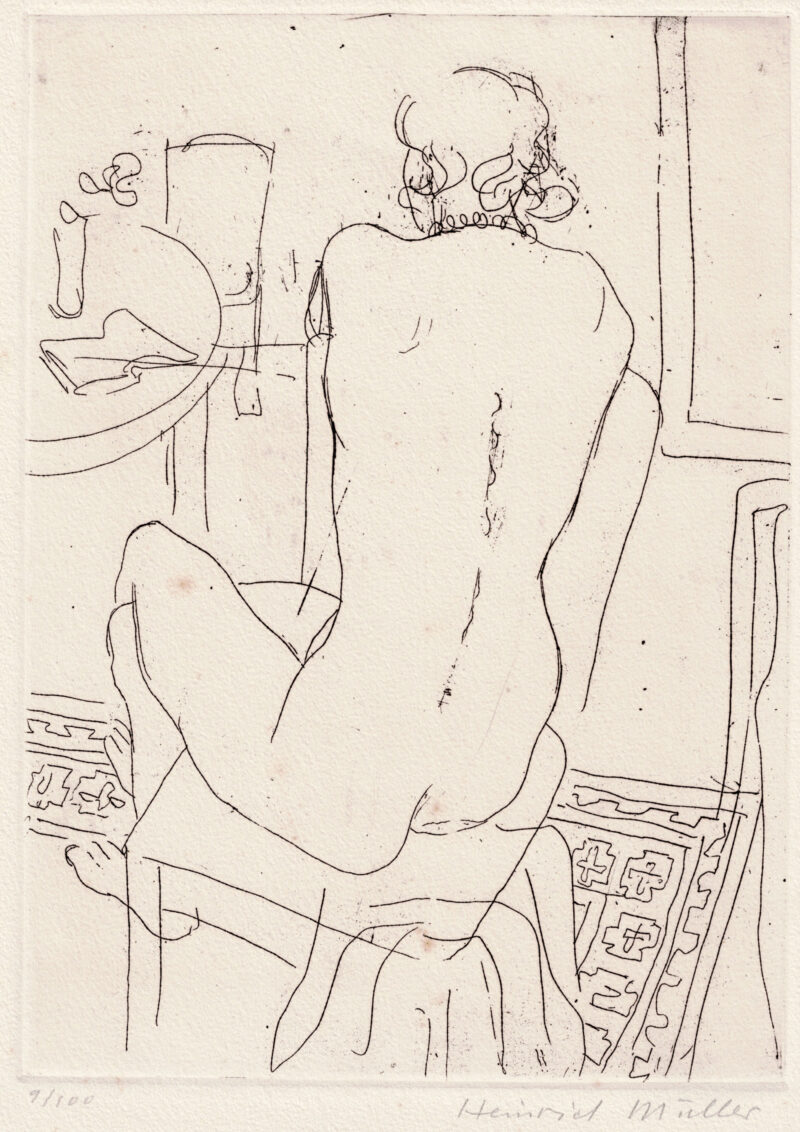 Save