Lord's Prayer of a Man from Unterwald – Thy Will be Done
Wonderful sepia aquatint engraving from "Der Vater Unser eines Unterwaldners" – "The Lord's Prayer of a Man from Unterwald" by Swiss poet and artist Johann Martin Usteri.
This war scene of a boy and his grandfather attacked by pillagers illustrates the phrase "Thy Will be Done, on Earth as it is in Heaven."
This beautiful aquatint looks more like a sepia brush painting than an engraving. Striking high contrast tones.
Dimensions: 7 X 10 inches (18 X 26 cm) – These are the dimensions of engraving only not including backing.
Condition: Has been mounted at the corners on a brown sheet of paoer. There is some foxing and discoloration of the sheet, but the images is strong and striking.
Reference: The British Museum holds copies of engravings from this work.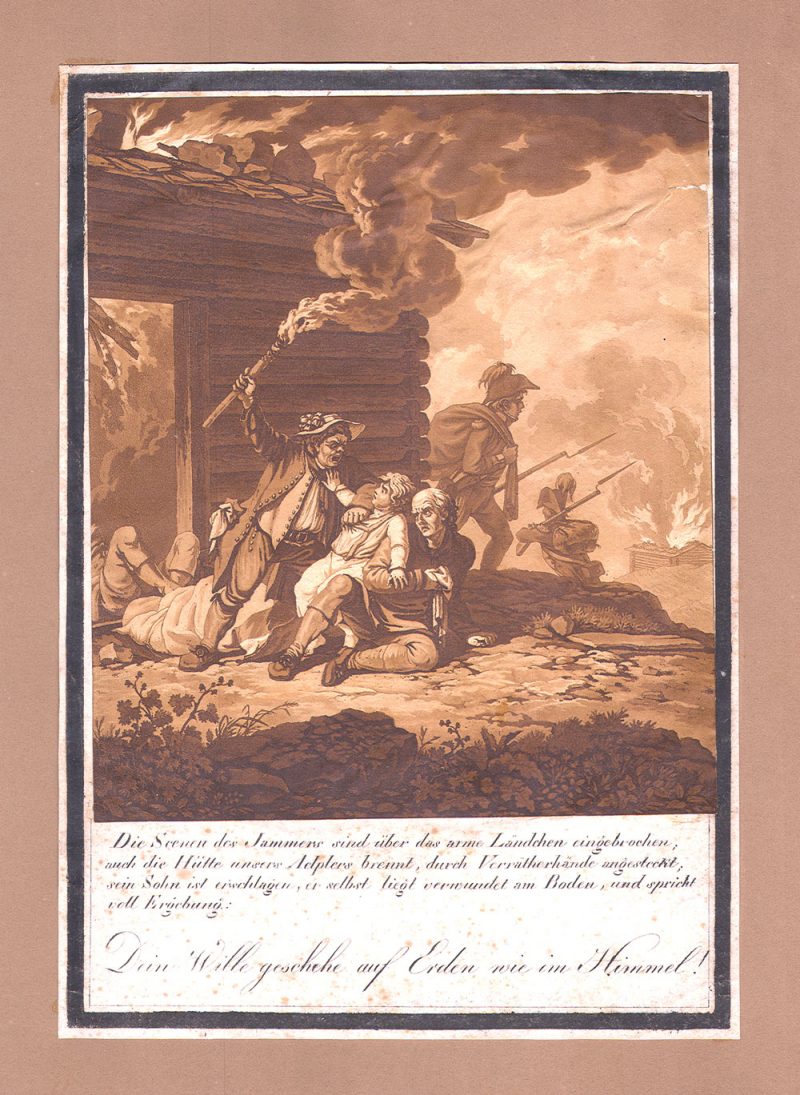 Johann Martin Usteri
(Zurich 1763 - 1827 Rapperswil)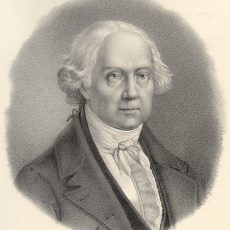 JOHANN MARTIN USTERI was a famous Swiss poet and painter and the author of the words to the well known song "Freut euch des Lebens" – Life let us Cherish.
He was one of the earliest Swiss poets to write in his local dialect instead of high German. This rare print comes from the estate of the well known Swiss collector Kaspar Christen.