Cereus – Night Blooming Cactus – Plantae Selectae Plate XIV
Plantae Selectae  – Tab XIV  – CEREUS – Night Blooming Cactus
Condition: Very good. Some light spotting. The high light generated by the scan makes the spotting and discoloration look slightly more pronounced in these images than it does to the naked eye.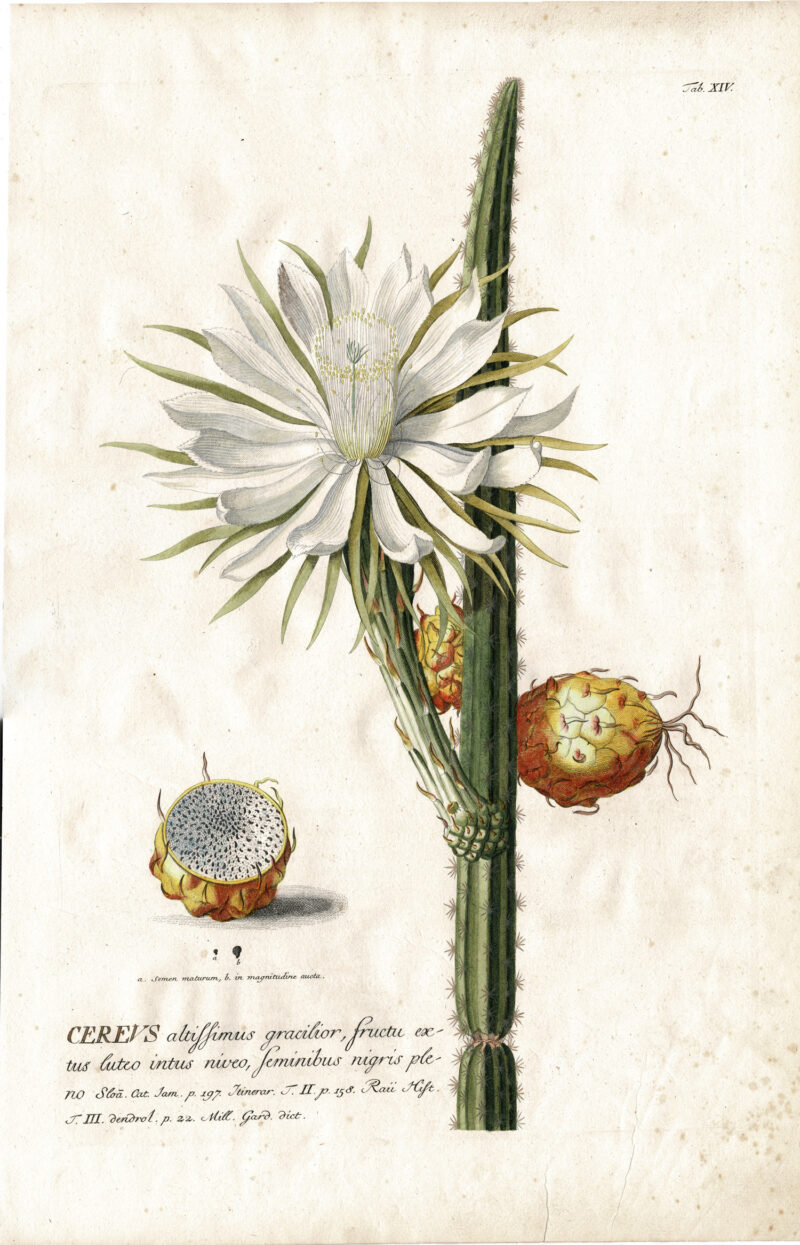 Plantae Selectae
Nuremberg, 1750-1773
Christoph Jakob Trew (publisher), Georg Dionysius Ehret (artist) and Johann Jakob Haid (engraver)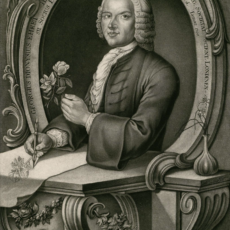 Extraordinary hand colored copperplate engravings from one of the great masterpieces of 18th Century Botanical Illustration, the Plantae Selectae (Selected Plants) written by Jakob Trew and illustrated by Georg Dionysius Ehret. The book included 100 plates of some of the world's most beautiful plants.
These exceptional illustrations were the result of the collaboration of three great 18th Century talents. The Nuremberg Doctor and publisher Christoph Jakob Trew (1695-1769) had a fascination with botany, and developed an admiration for the work of Georg Dionysius Ehret (1708-1770), a brilliant watercolorist from Heidelberg. The two became close friends and worked on a number of projects together. For Plantae Selectae, they hired one of the greatest engravers of the time, Johann Jakob Haid, a native of Augsburg. Haid also hand colored the sheets, working directly from the watercolor models prepared by Ehret.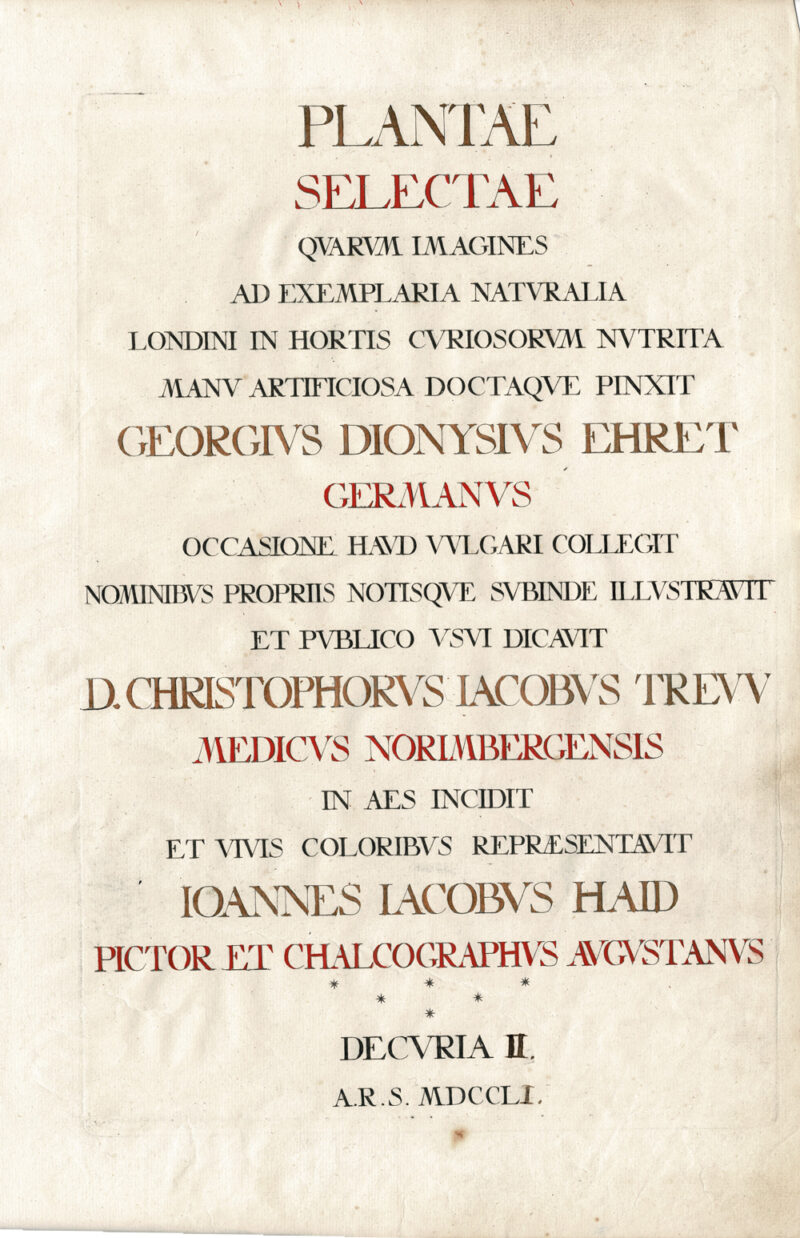 The titles on the plates offered are heightened in gold. The hand coloring is exquisite. All are in very good to excellent condition (See specific notes on the related pages).
The plants chosen for the illustrations were recent discoveries, or species considered to be rare or have an exotic appeal.  The majority are species that are native to the Americas, including pineapples, cactus flowers and more.
Full name of work: Plantae Selectae quarum imagines ad exemplaria naturalia Londini in hortus curiosorum. [Nuremberg, 1750-1773]
Format: Folio
Each plate measures approx 33 x 51 cm