Aldrovandi – Beautiful Woodblock of a Bird of Prey – Plate 215
Ulisse Aldrovandi – Bird of Prey
Beautiful 17th Century Woodblock print of a bird of prey from Ulysses Aldrovandi's Ornithologia published around 1640.
Ulisse Aldrovandi (1522-1605) was truly a renaissance man and one of the greatest authorities on natural history of his day. He is also famous for having assembled in Bologna one of the most extensive cabinets of curiosities in Europe.. Between 1590 and 1605 he collected and described the material he owned. The work from which these pages come – Ornithologia – was first published around 1603, shortly before Aldrovandi's death. We believe believe this is from an edition around 1640.
Dimensions: 14 X 9.5 inches
Condition: Excellent. Later coloring.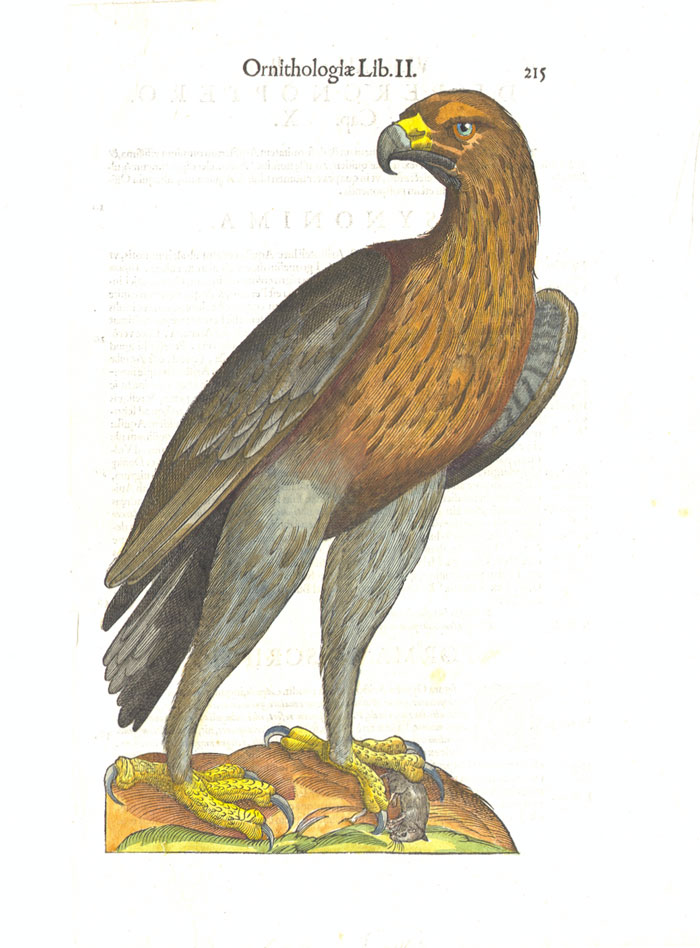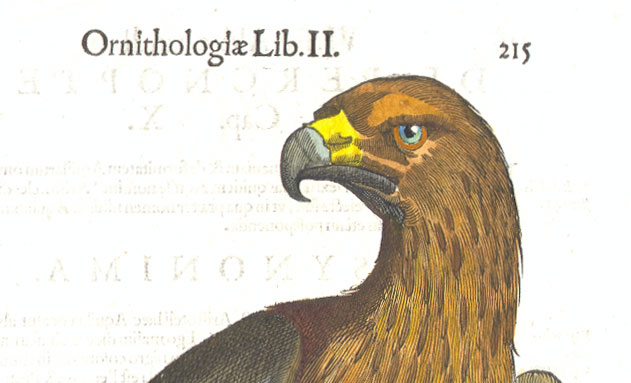 Below – Text on Reverse