Whitehall – 18th Century Engraving of the Royal Banqueting House
Whitehall – 18th century engraving
His Majesty's Royal Banqueting House of Whitehal (Whitehall), London, 1713
Large Hand-colored copper engraving by H. Terasson from Daniel Mortier's "Nouveau Theatre de Grand Bretagne".
The term Whitehall has come to signify the British government, since so many government offices run along Whitehall street.   The area is named for the vast Palace of Whitehall which was the principal residence of the British sovereign from 1530 until 1698 when it was destroyed by fire.
The Banqueting House was built by the famous British architect Inigo Jones.  The only portion of the original structure which remains today is the Banqueting House – the subject of this 1713 engraving. King Charles of England was executed on a scaffold in front of the building in 1649. The building continues to be used for grand receptions today.
Dimensions: 16.5 by 22.5 inches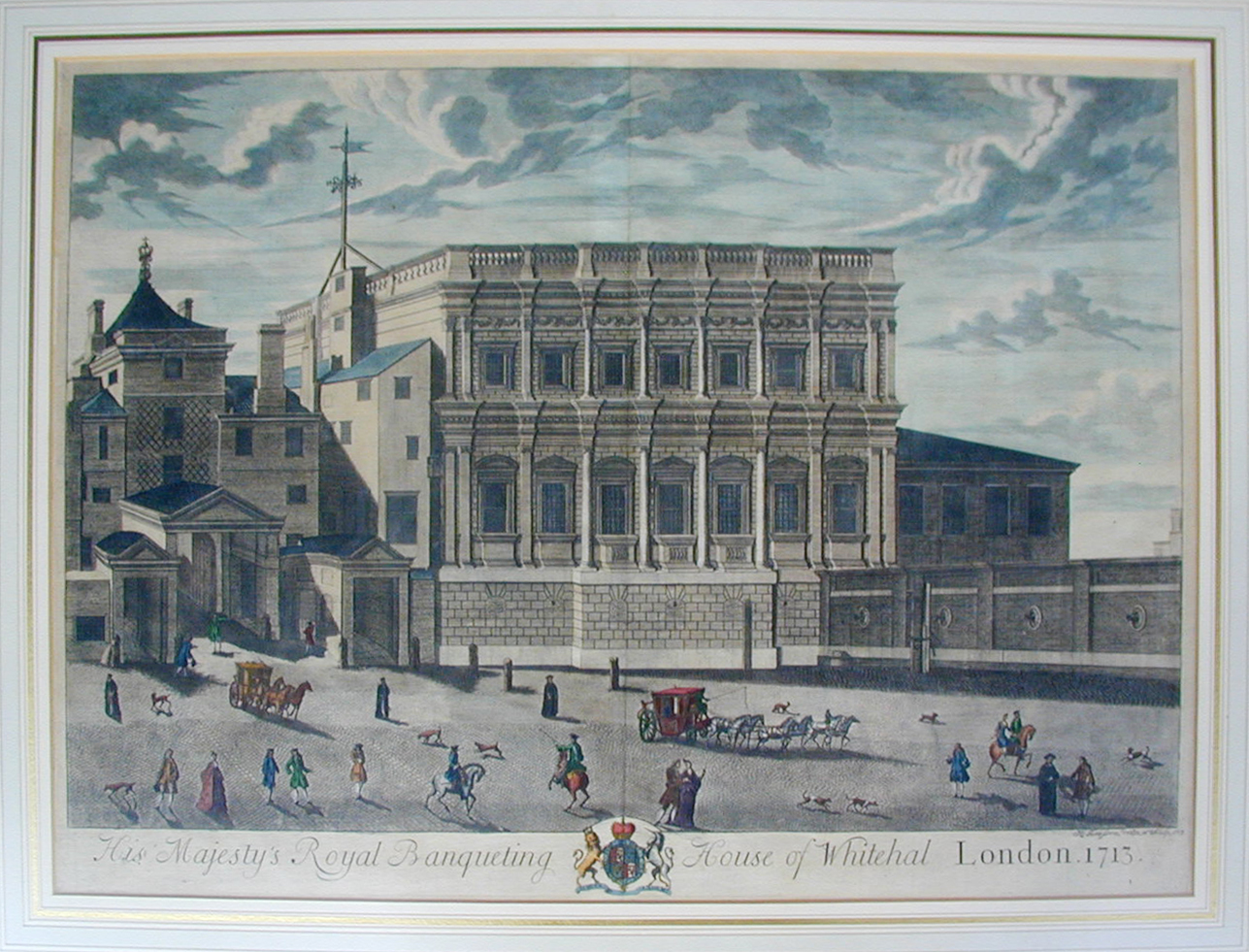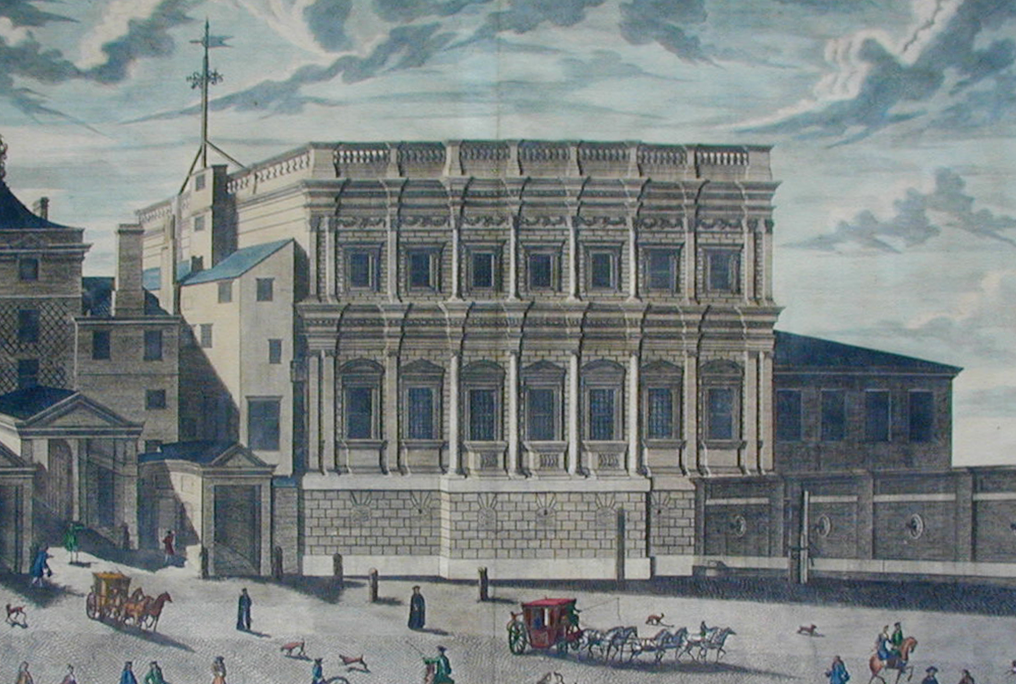 Note: Frame included only for pick up purchases. If we ship, we will remove the engraving from the frame to prevent possible damage to the engraving.