Detail of an 18th Century Portrait of Genevieve Blanchot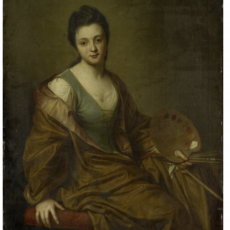 Private Collection
This elegant 18th Century oil on canvas of a beautiful dark-haired woman is either a period copy of the upper portion of Jean-Baptiste Santerre's Portrait of Geneviève Blanchot as an Allegory of Painting  or a study made for that painting.
Portrait of Blanchot  in the collection of the Basel Museum of Art was originally thought to be a portrait of Maria-Sibylla Merian painted by her half-brother Matthaus Merian II (Matthaus Merian the Younger).  Our initial listing of this work was based on that identification.
This smaller piece is identified by the labels on the back as the pioneering naturalist Maria Sibylla Merian.  Multiple labels  from different periods on  the back of the canvas state that this is a portrait Maria Sibylla Merian.  One label attributes the painting to Maria-Sibylla Merian's half-brother Matthaus Merian II (Matthaus Merian the Younger).
Condition: There is a small tear in the canvas in the sitter's hair (see photo detail at the bottom of this page).
Dimensions: 54.5 X 44.5. cm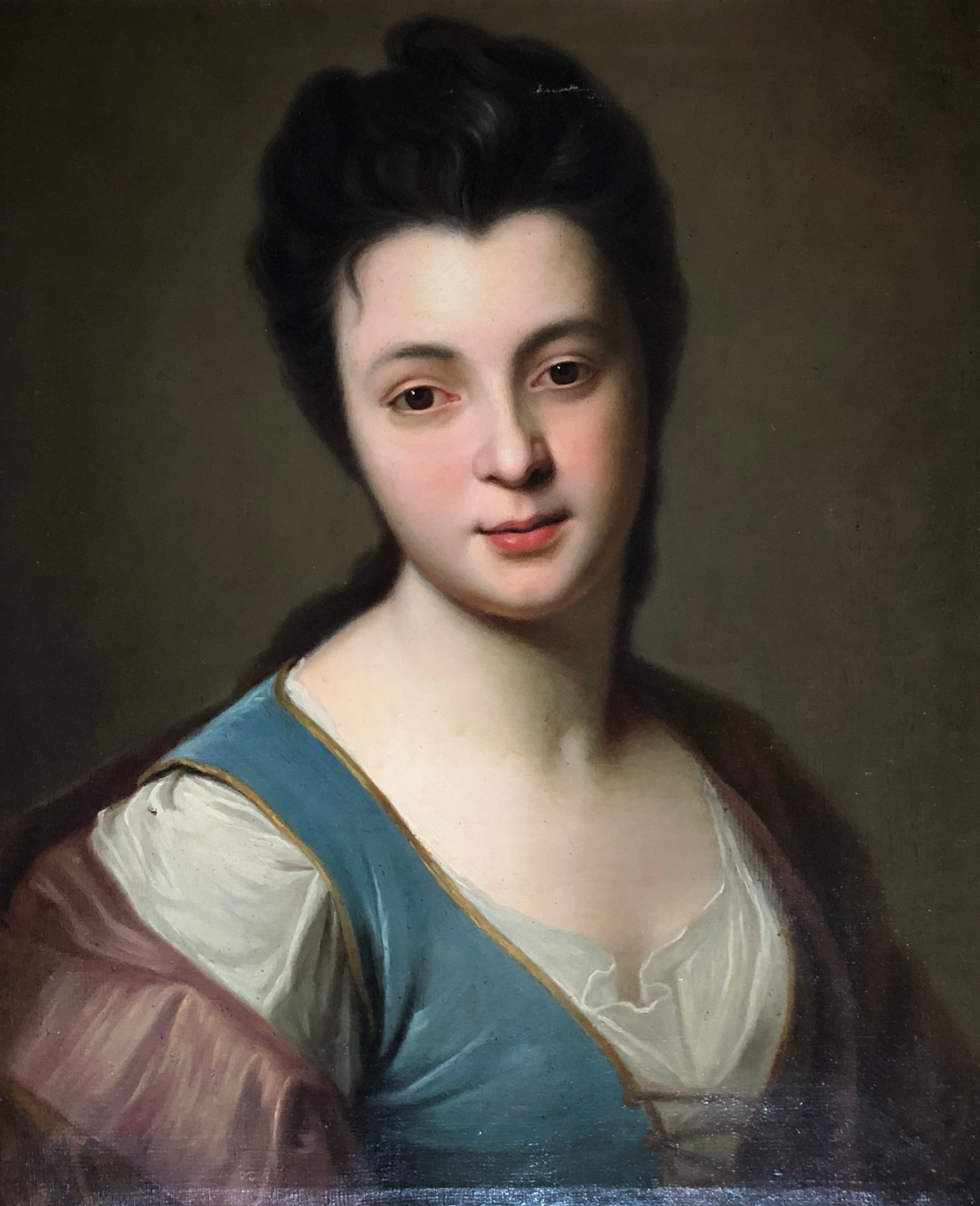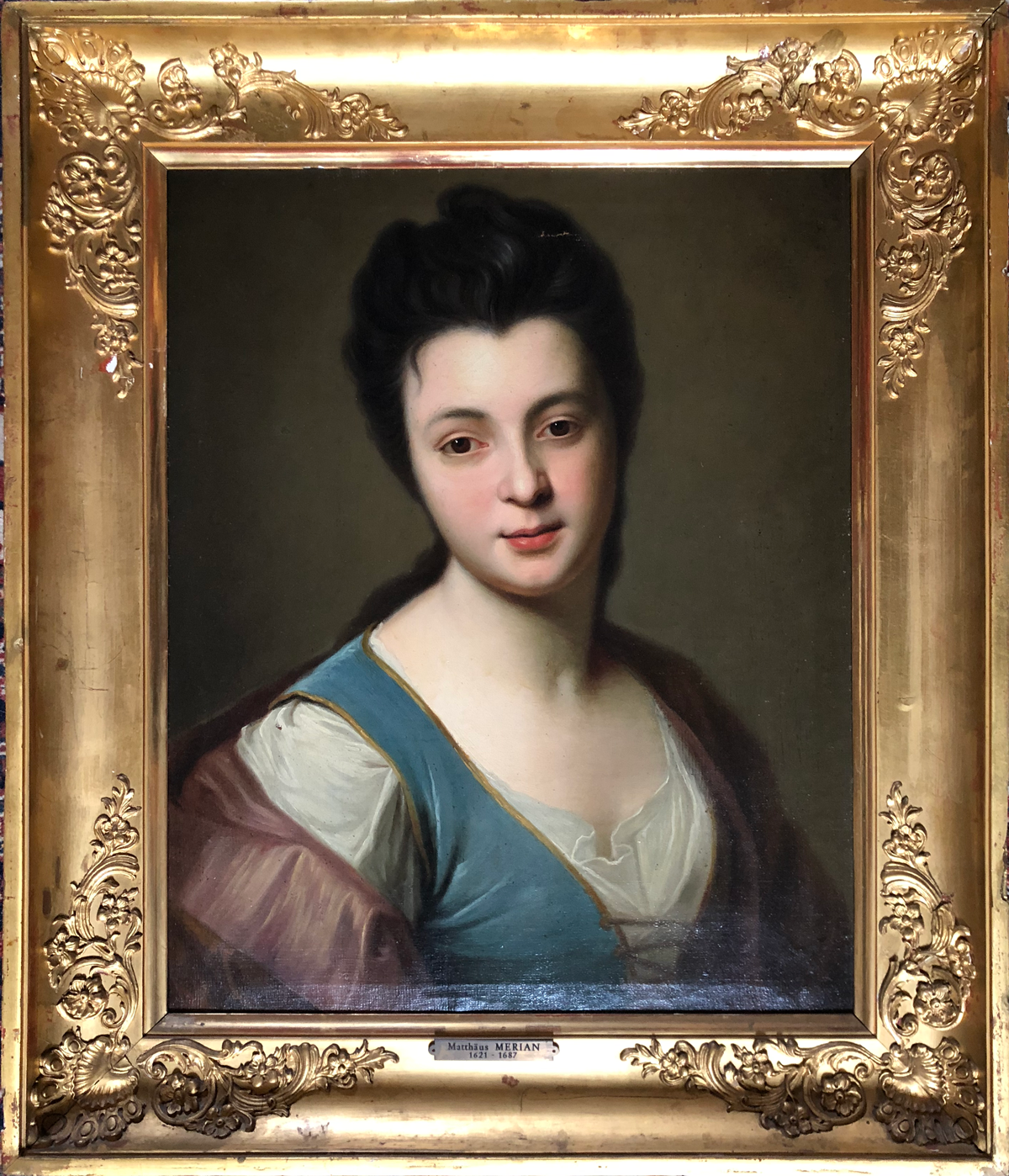 LABEL TEXT: Maria Sibylla Merian – Born in Frankfurt a.M 1647 – Died in Amsterdam in 1717.  Active in Frankfurt, Nuernberg, Surinam and Amsterdam (This note appears to date from 1891)

LABEL TEXT: Main label in the center back of the canvas – Sibylle Merian – XVII Jahrhundert / With a handwritten note in french below which reads "peinte par elle-meme" (painted by herself)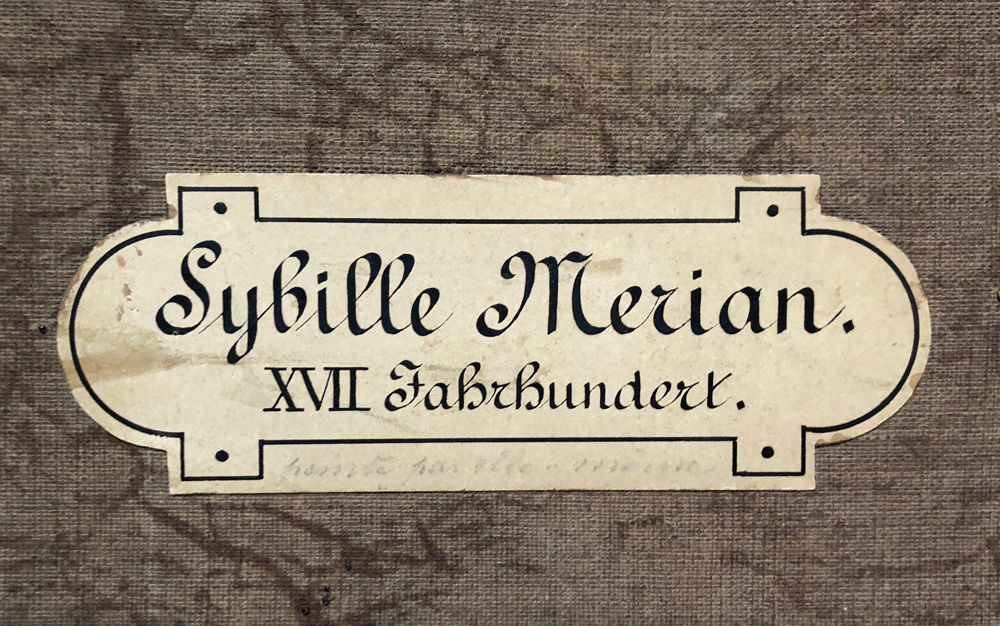 LABEL TEXT: Auction House Description from 1978: Merian, Matthaus der J. (Basel 1621-1687 Frankfurt) zugeschrieben.  Schweizer Schule des 17. Jh.  Bildnis der Schwester des Kuenstlers, Maria Sybilla Merian – Bildnis der jungen Frau en face. Oel auf lwd.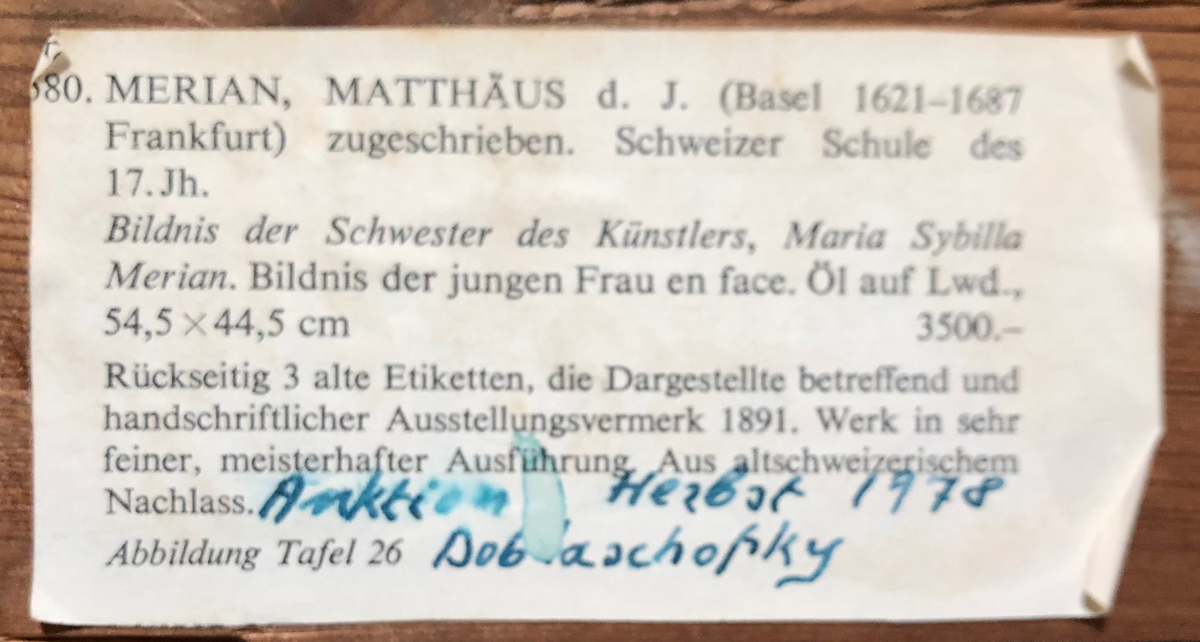 LABEL TEXT: This handwritten label, which appears to be the oldest one on the back of the frame, says; Sibylle Merian v. Matth. Merian d. Jungerer geb 1621 Basel gest 1687 …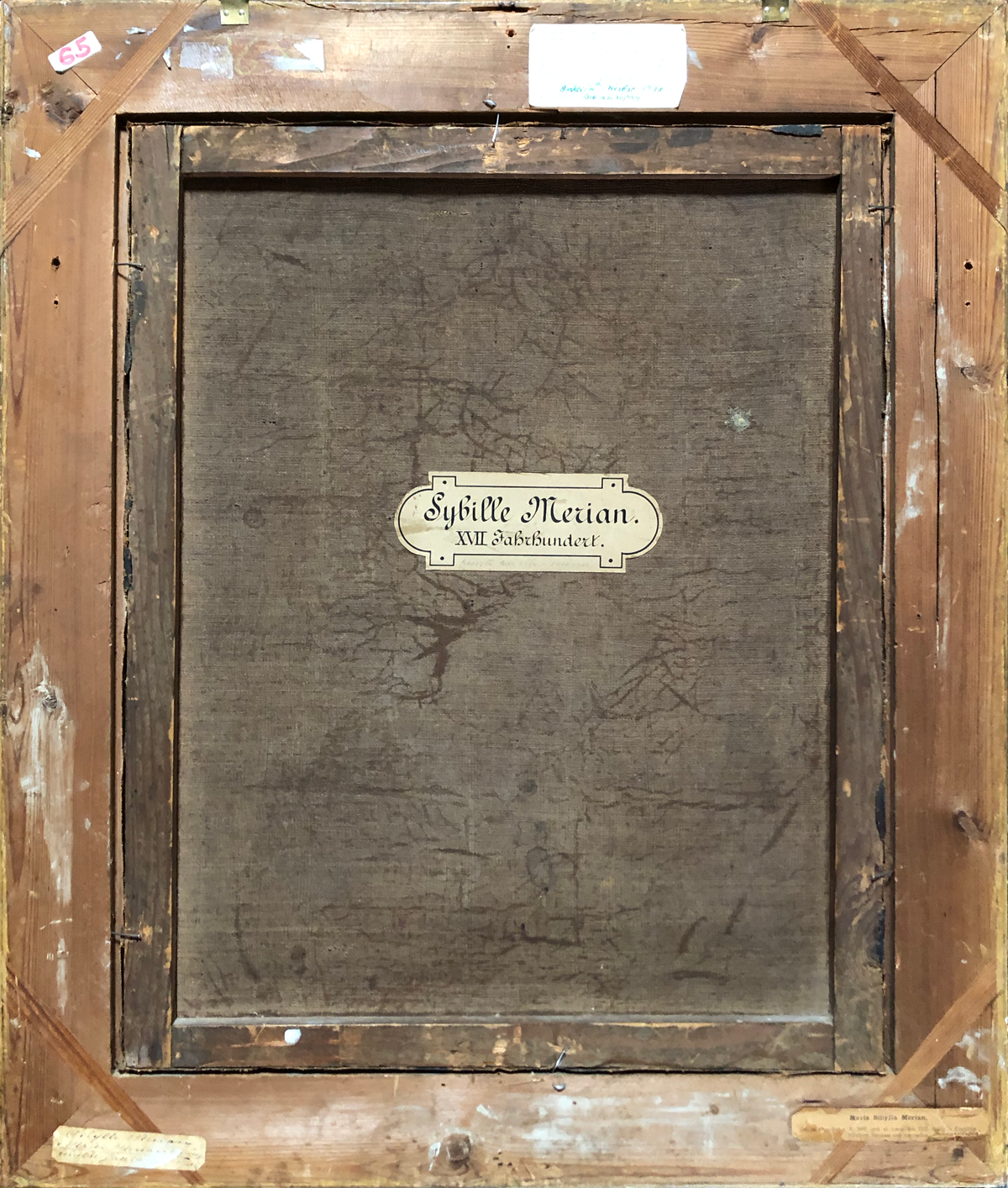 Damaged area in the hair.