Melanie Alice Jooss (Sold)
Melanie Alice Jooss
1915 Woodblock Engraving- Forest Scene
This large woodblock engraving is signed MJA and dated 1915. We believe based on the monogram and the difficult-to-read signature in the margins that it is the work of the German artist Melanie Alice Jooss who was born in 1883.
SOLD
Striking image showing an strong German expressionist influence.
NOTE – Missing Work of Art:
Around a year after purchasing this work from us, the buyer contacted us to let us know that the piece disappeared from her collection during a household move. Please contact us if you come across this woodblock.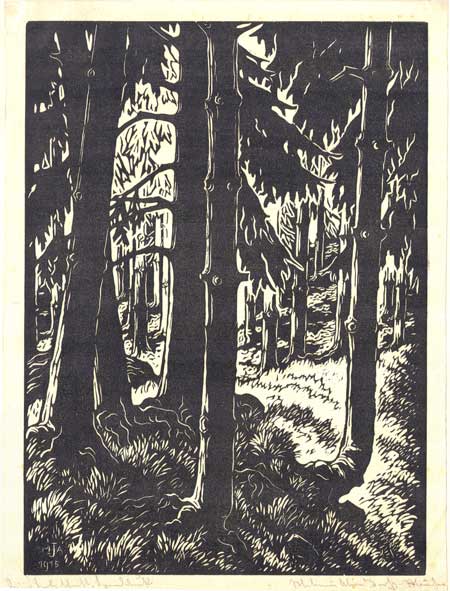 Monogram – MJA

Signature – Melanie Alice Jooß (German way of writing the double S in Jooss)