Henry John Dobson – Original Watercolor – Elderly Woman Reading the Bible (Sold)
Henry John Dobson, R.S.W.
An elderly woman in a tartan schawl reads the bible by the light of a window.
The painting is entitled "Light on the Word" on the reverse.
The interior scene is beautifully depicted, with simple details.. a pitcher filled with flowers, a small earthenware Tee pot….
Original Watercolor signed lower right.
Dimensions: 36 X 28 cm.
The RSW following the artist's name stands either for the "Royal Scottish Society of Painters in Watercolour" or the "Royal Society of Watercolorists."
The National Gallery of Scottland the following information brief bio of the artist.
Dobson's portrait of the Scottish Labor Leader James Keir Hardie hangs in the National Gallery of Scottland.
Born in Peebleshire, Henry John Dobson trained at the School of Design at the Royal Institution in Edinburgh. He exhibited regularly at the Royal Scottish Academy and occasionally at the Royal Academy, London. Primarily a genre painter, Dobson depicted subjects from Scottish daily life, often with an emphasis on sentimental incidents. He also painted some fine watercolours and sensitive portraits. He travelled to the United States and Canada in 1911. His two sons, Cowan Dobson and Henry Raeburn Dobson, also became artists.
SOLD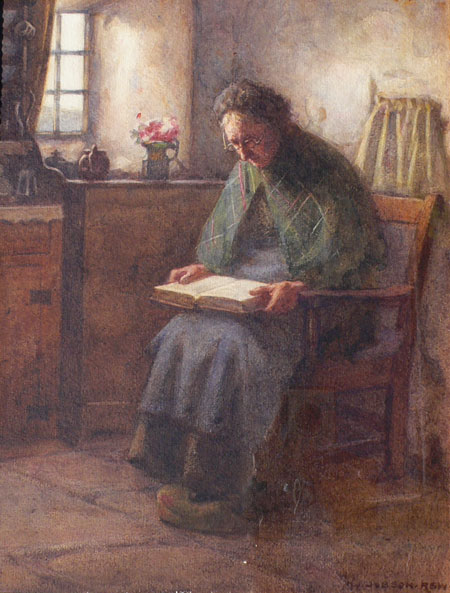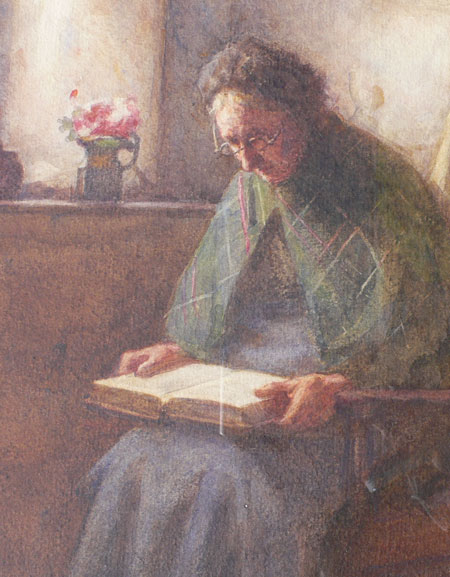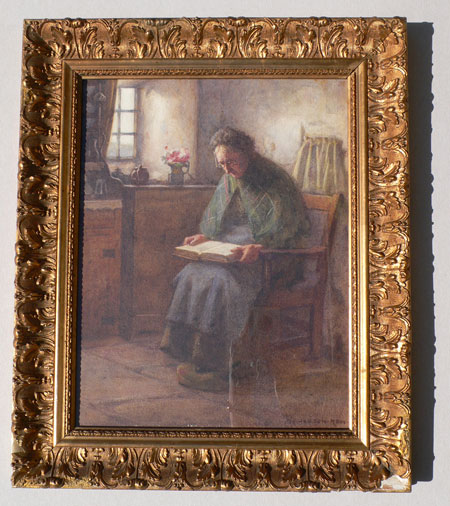 Title written on reverse

signature lower right