Adolf Thiermann – Walchensee im Mai – Alpine Lake Landscape (SOLD)
Adolf Thiermann
(November 19, 1899, Veitlahm bei Mainleus – December 13 Munich.
Original Engraving entitled "Walchensee im Mai" – Lake Walchen in May. Signed by the artist and dated (19) 56.
Annoted: Probedr. 2 Platten (Test print with two plates).
The engraving shows the beautiful alpine lake at Walchensee in upper Bavaria.
Dimensions: Around 8 X 10 inches
Condition: Tape and discoloration in the outer corners of the paper margin – easily concealed by matting and mounting.
SOLD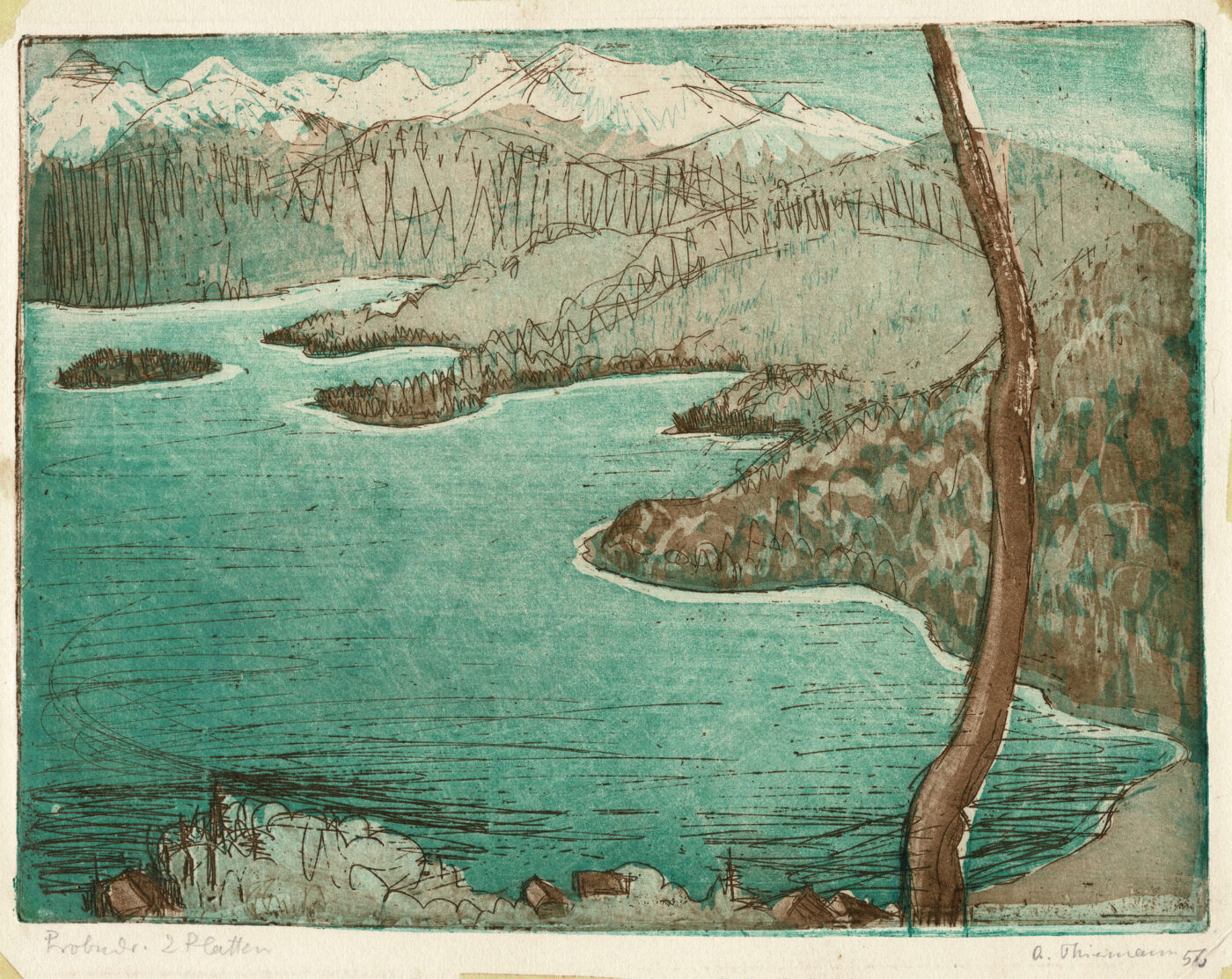 Adolf Thiermann went to high school in Nürnberg and went on to study Chemistry, Art History and Philosophy at the universities of Erlangen and Munich.  From 1924 to 1929 he studied at the Akademie der Bildenden Künste München where his teachers included Karl Caspar und Adolf Schinnerer.  Later he would become the head of the engraving workshop at the Akademie der Bildenden Künste in Munich.   He traveled frequently to Sweden, Northern Italy, Spain, Greece, Russia and Great Britain where he made numerous engravings of landscapes.  He was a member of the Verein für Originalradierungin Munich and the Bundes Fränkischer Künstler.